Thank You To Our Donors & Supporters
Hotel Dieu Shaver could not exist without the dedication of our donors and supporters. We thank you all!
---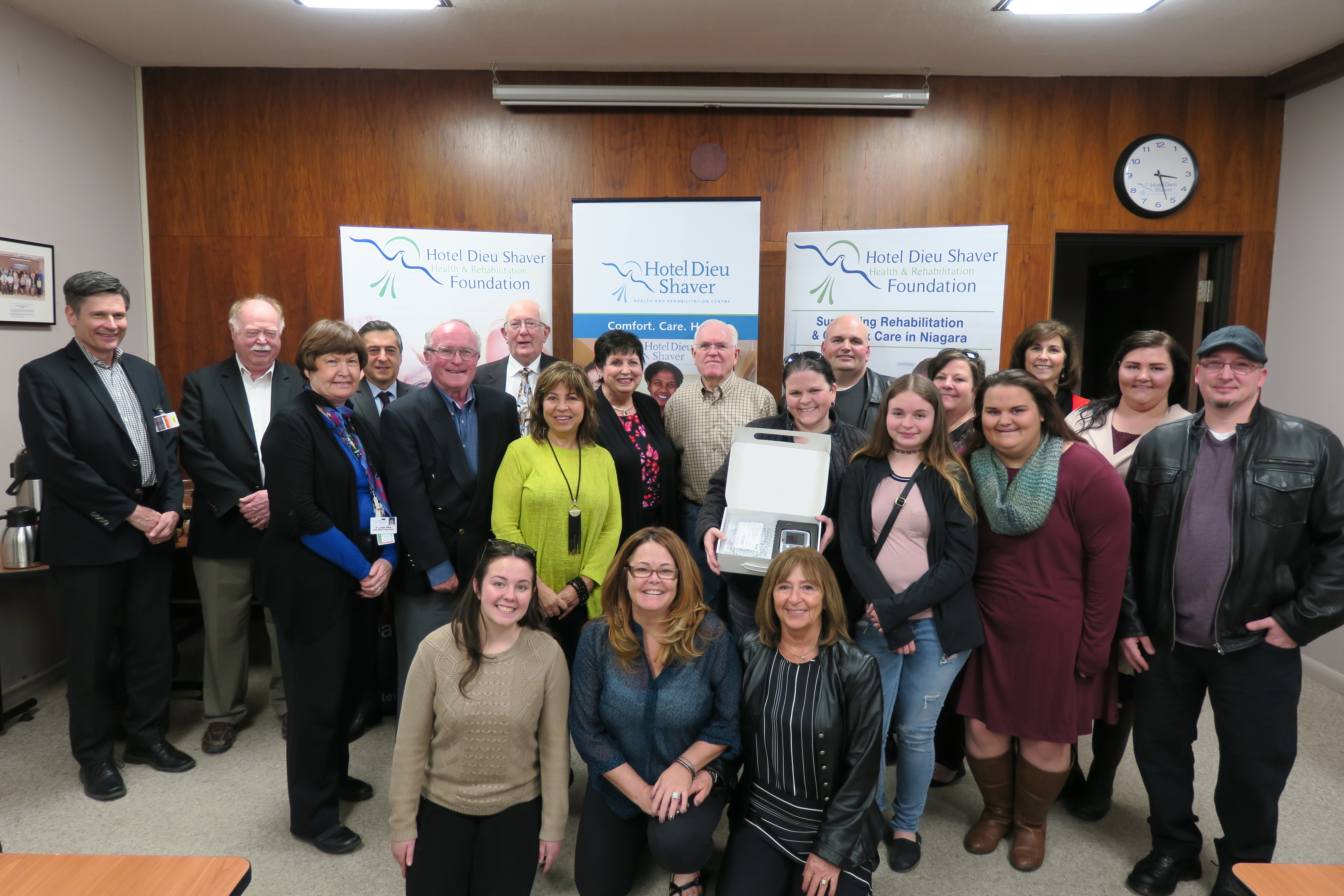 Thanks to the generosity of the Craig, Rendell and Cooper families through a gift from the Rose Craig Foundation, we purchased 2 new CADD Pumps to be used by our patients in the InPatient building for pain management.
---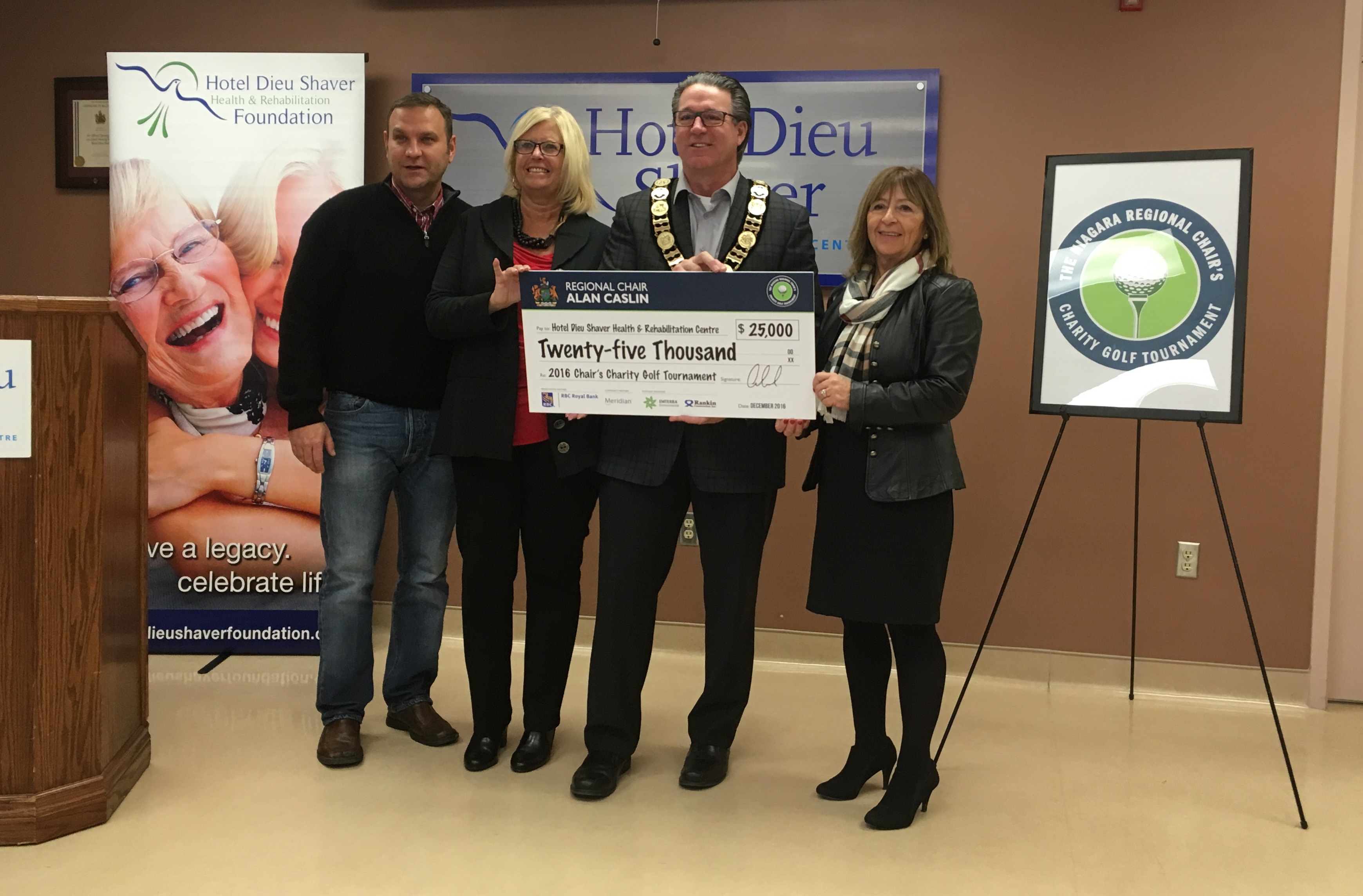 Thank you to Niagara Regional Chair Alan Caslin his your generous donation to Hotel Dieu Shaver Health and Rehabilitation Foundation of proceeds from the 2016 Chair's Charity Golf Tournament!!
---

Angelo Nitsopoulos celebrated his 60th birthday with a roast in his honour. Hotel Dieu Shaver is the grateful recipient of part of the proceeds from his birthday bash!
---
Rankin Celebrity Ice Cup Tournament | February 23 and 24, 2017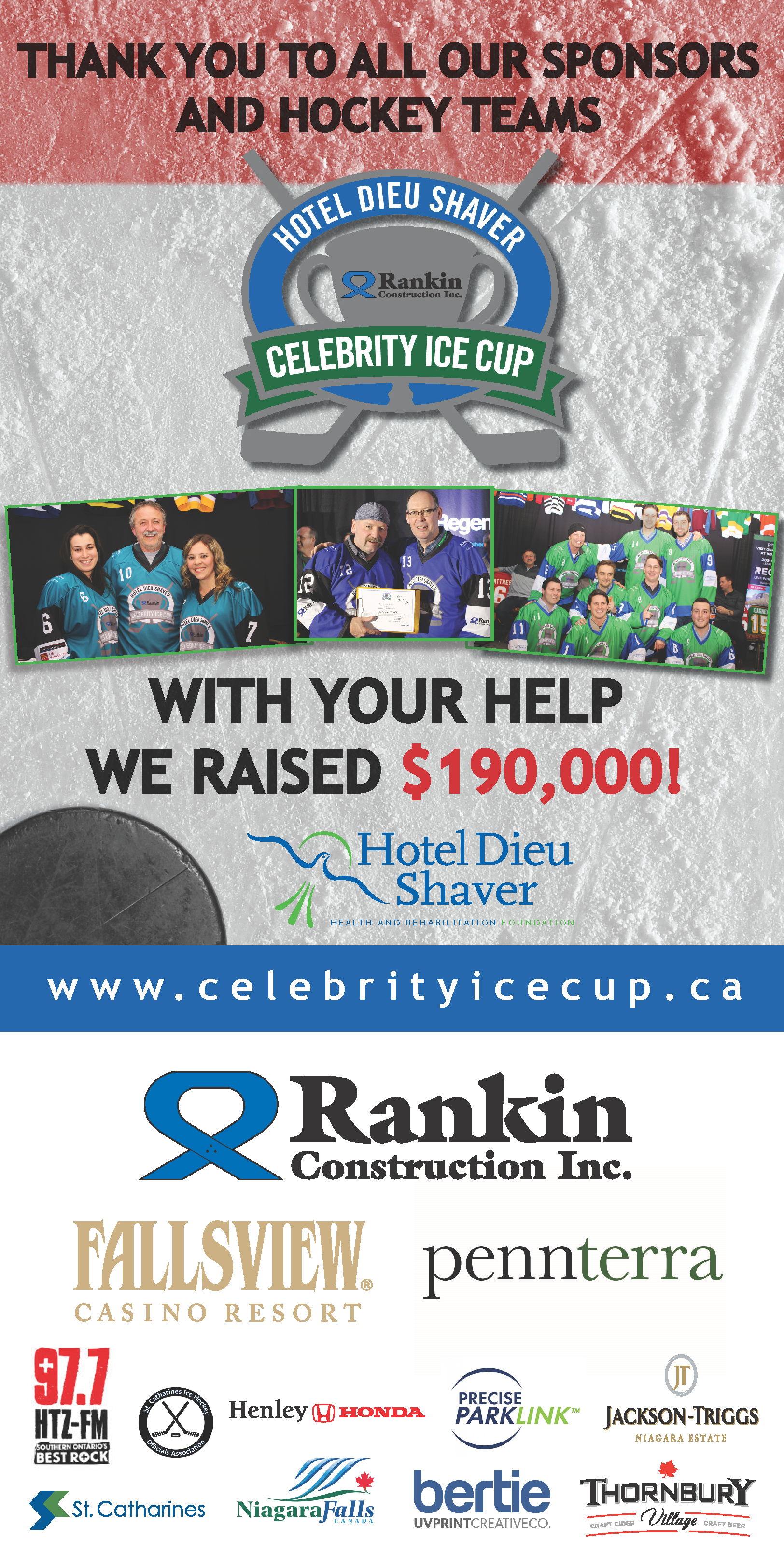 Sign up for 2018! Limited team spots available! www.celebrityicecup.ca
---
Norman Kenny graciously donated $10,000 in memory of Rev. Norman Kenny.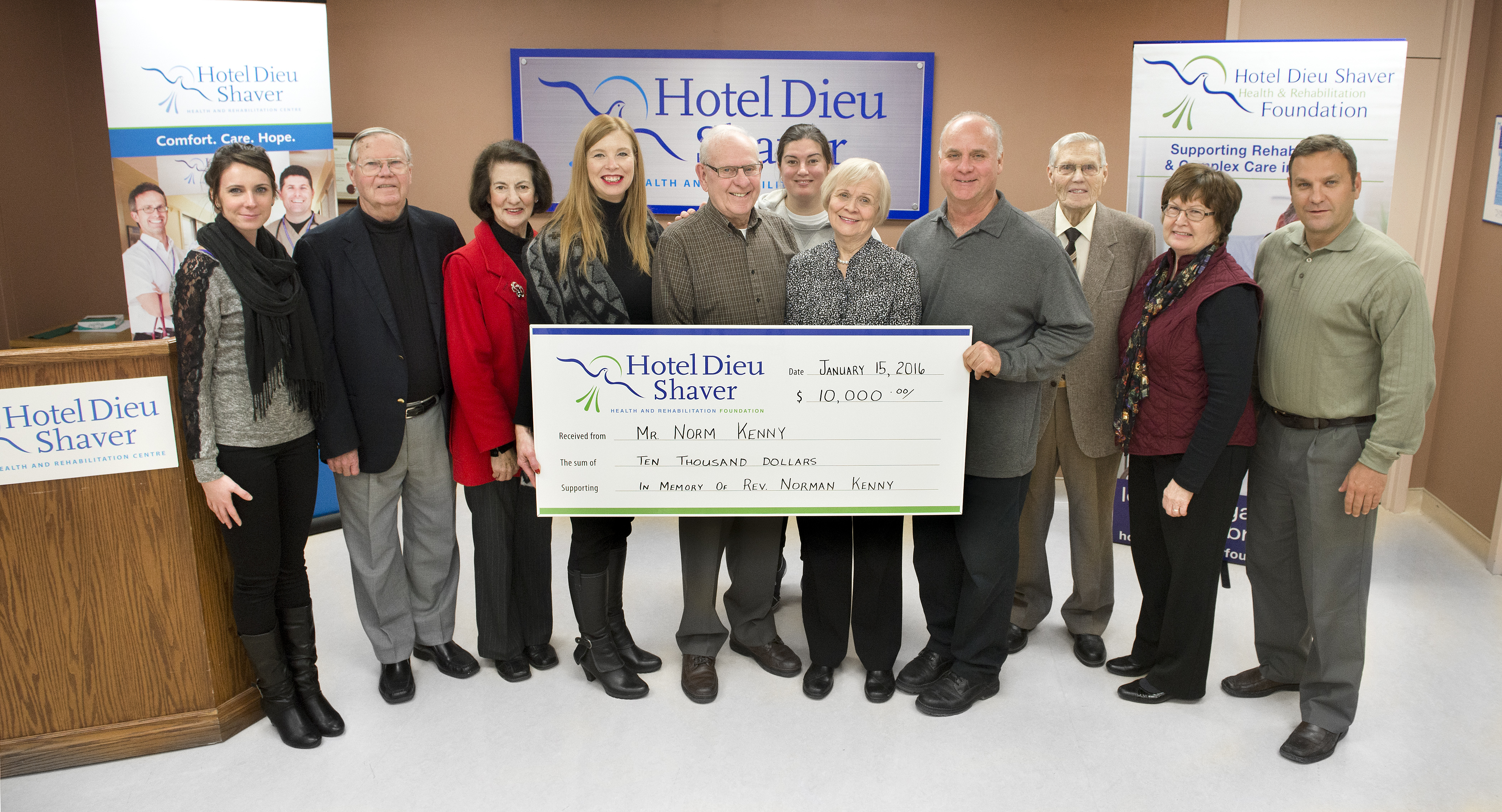 ---
We are thrilled to announce two donations presented at our
2015 An Evening in the Courtyard!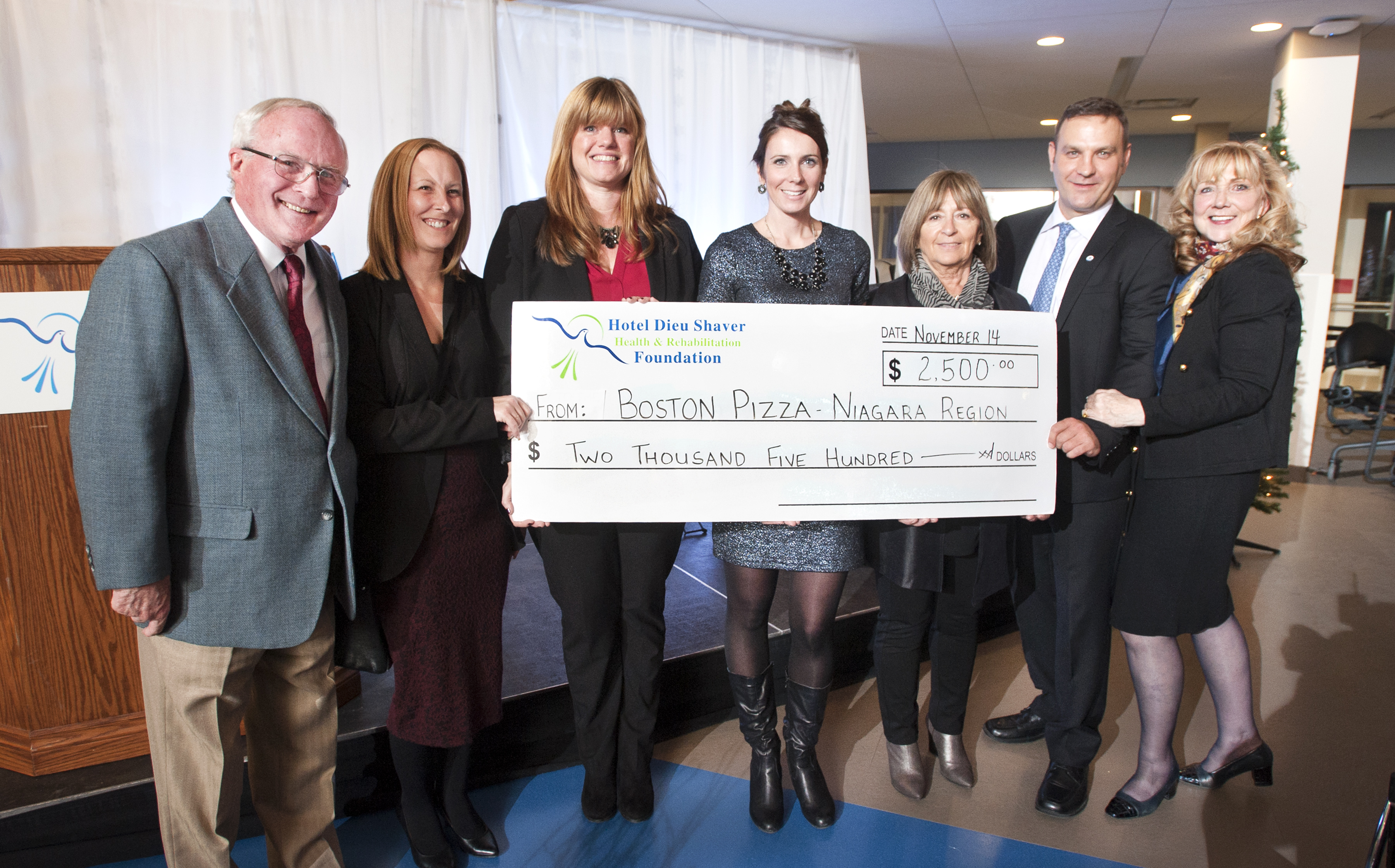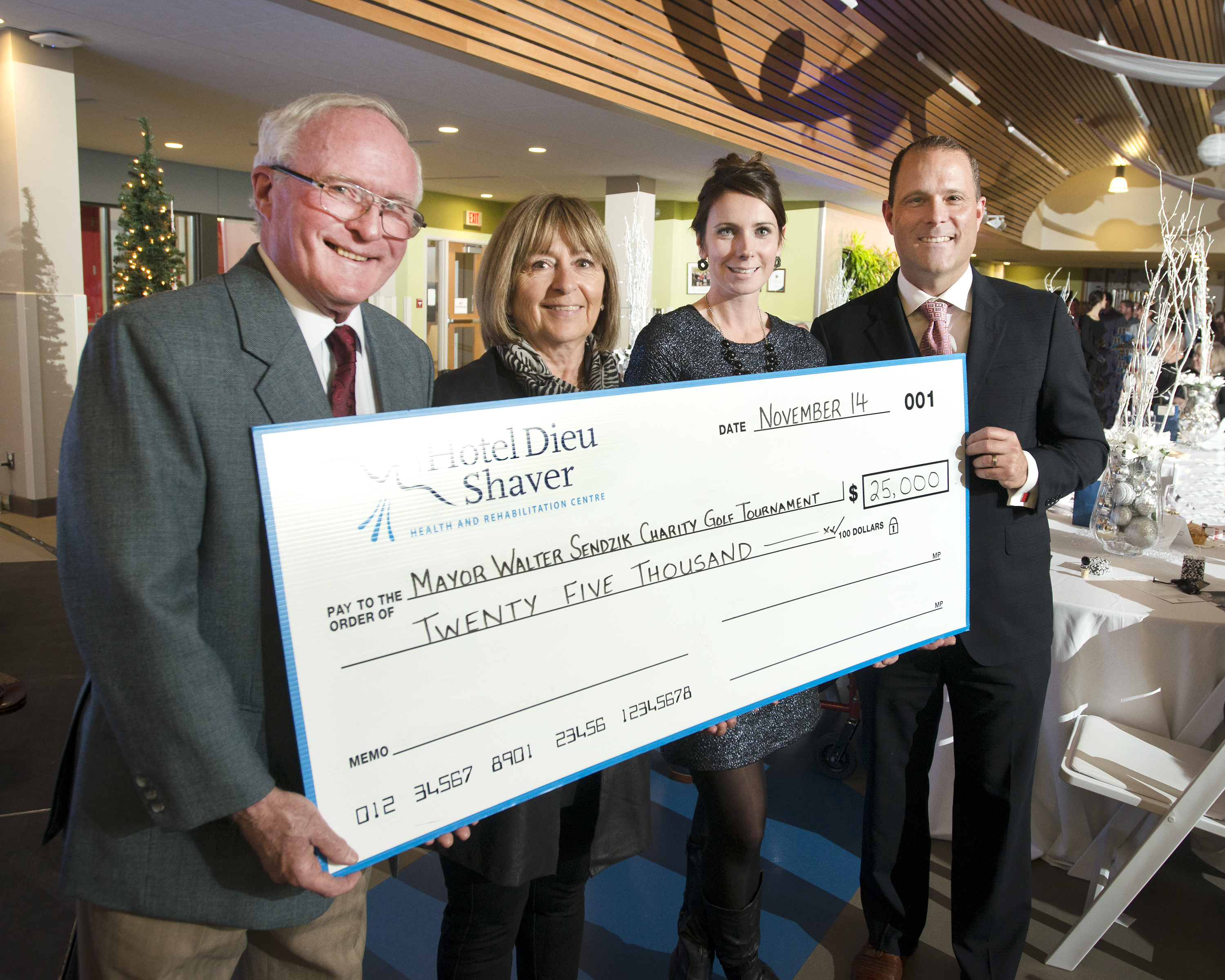 We also thank the following sponsors:
Gluckstein Personal Injury Lawyers
Precise Parklink
Henley Honda
2day FM
Jackson Triggs
The St. Catharines Standard
The Printing House
Niagara Falls Review 
The Welland Tribune 
Cave Springs
Mountainview Homes
Elio's Foot Comfort Centre
Pink Lady Floral
Pandor Productions
---