The Hotel Dieu Shaver Foundation
The Hotel Dieu Shaver Health & Rehabilitation Foundation raises and manages funds to support exemplary patient care through the purchase of patient-care equipment and improvements to the overall patient care experience at Hotel Dieu Shaver.
---
The Hotel Dieu Shaver Health & Rehabilitation Centre, an independent health system, is the only rehabilitation hospital in the Niagara Region and is a Centre of Excellence in rehabilitation and complex care.
While we, as Canadians, enjoy no-cost hospital care, the government does not provide funding for medical equipment used by the many clinicians who treat patients here.
---
This year, we are raising money towards priority equipment on our Wish List: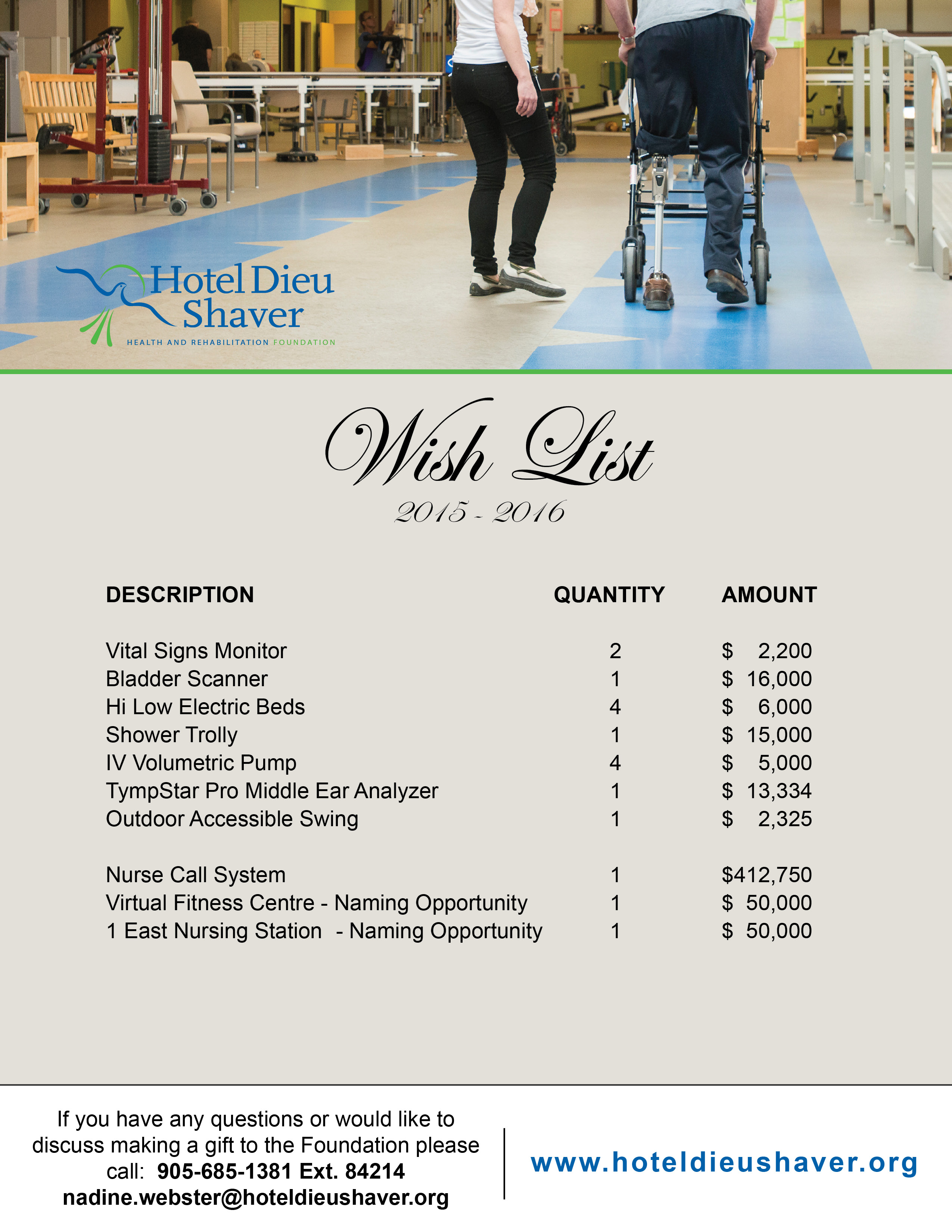 ---

2014-2015 Board of Directors
Terry W. Romaniuk, Chair
Jansin Ozkur, Vice-Chair
Aurora Di Fruscia, Treasurer
Norma Medulun Burke, Secretary
Darren Anger
Mike Hoogasian
Teresa Bin
Rick Vaive  
Kurt de Vries
Mario Prudente
Dianne Henderson
Bob Bell
Our Annual General Meeting will be held on Saturday, June 13 from 11am-12pm at White Oaks.
---