Focusing on the Mission, Vision and Values of Hotel Dieu Shaver and continuing the healing mission of the Religious Hospitallers of St. Joseph (RHSJ), the annual RHSJ Physician Excellence Award honours an HDS physician who demonstrates in his or her clinical practice the core concepts of Person and Family Centered Care, including dignity and respect, information sharing, participation and collaboration.
Yesterday morning, at the Physician Excellence Award Presentation in the Dieu Drop In Café, we were pleased to announce the recipients of HDS' 2022 RHSJ Physician Excellence Award. We extend congratulations to all nominees and are pleased to share that this year's recipients are Dr. F. Emilio Raimondo and Dr. Wesley Reimer.  
Congratulations to both Dr. Raimondo and Dr. Reimer, who are most deserving of this award and recognition!
---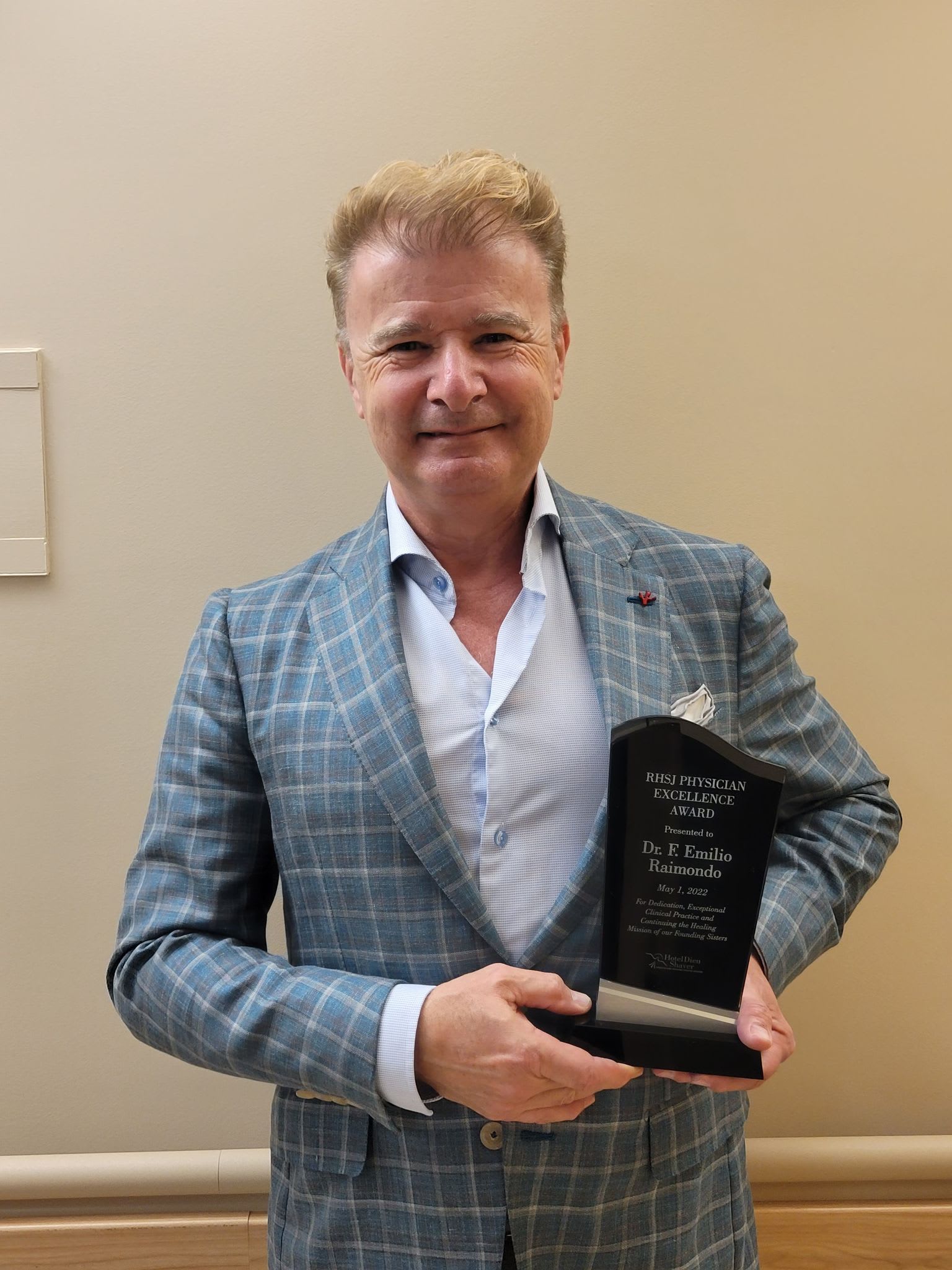 Here are a few things that staff have to say about Dr. Raimondo:
He takes his time with his patients – introduces himself, sits at their bedside and listens to their history
He thoroughly reviews treatment options and gives the patient and their family choices
He calls families directly if they are unable to come to the hospital, so they can review his opinion and findings
Dr. Raimondo is an excellent teacher on the first floor. He acknowledges nursing's expertise in his clinical notes and is extremely collaborative with the rehab team
It is a pleasure to work with such a wonderful, innovative and knowledgeable physician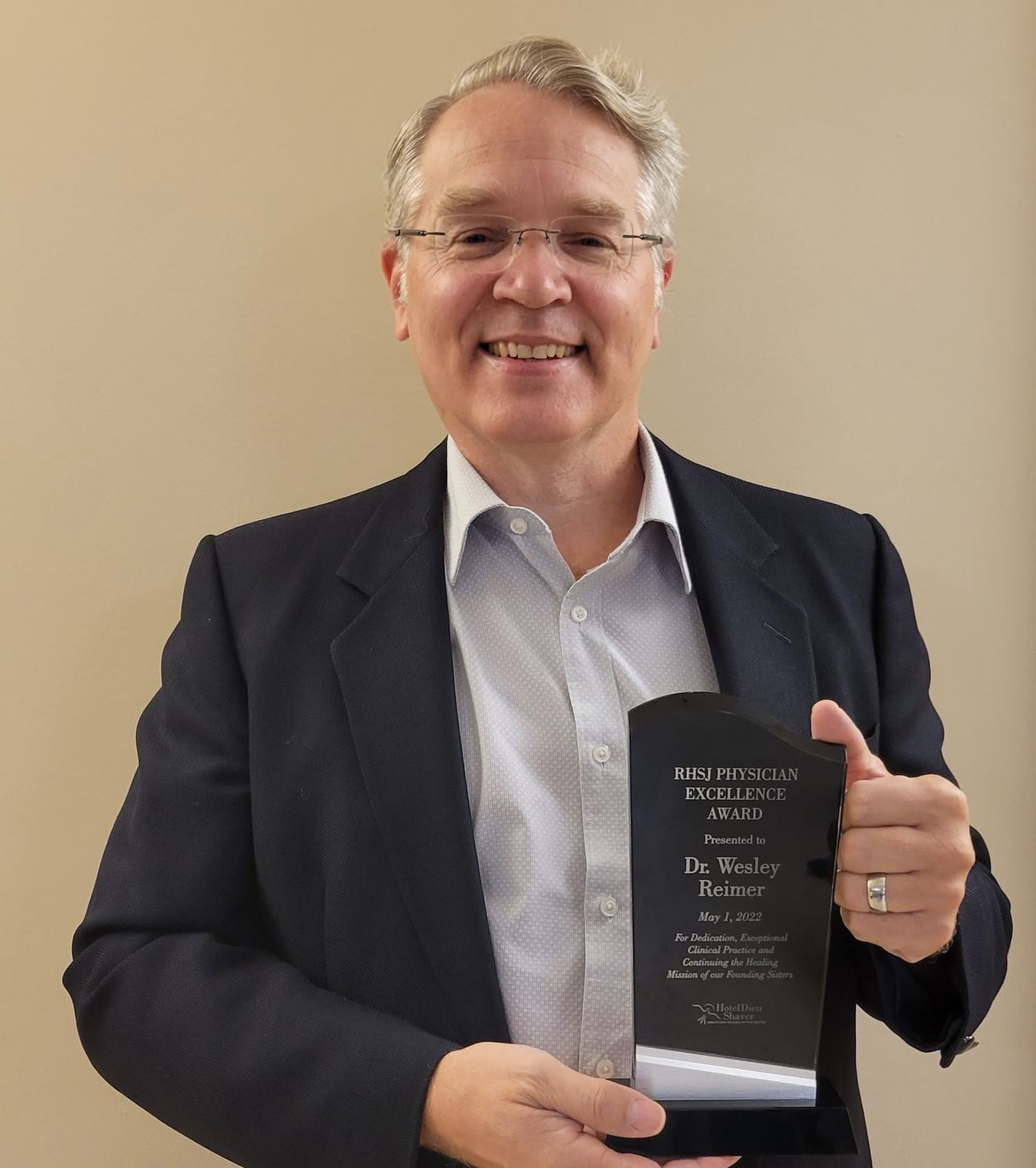 Here are a few things that staff have to say about Dr. Reimer:
He is an extremely kind, caring and compassionate physician
He is respectful of the whole rehab team and he values their contributions and understands their roles
Dr. Reimer is client-centered, approachable and attentive to patients needs and individual situations
Dr. Reimer is a valuable asset to HDS
It is an honour to work alongside such an esteemed professional who always gives his best, despite challenges, to ensure optimal patient care
---
Please join us in congratulating both Dr. Raimondo and Dr. Reimer for this outstanding achievement!