HDSnet November 2019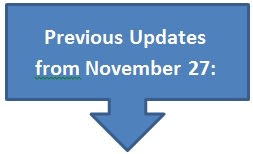 GIFT SHOP BLACK FRIDAY FLASH SALE - 6 HOURS ONLY

Thursday, November 28th, starting at 10 a.m.

50% off all fashion wear!

Note: no holds so shop while you can.
Not included: accessories, gloves, scarves, jewelry, shoes, Christmas items.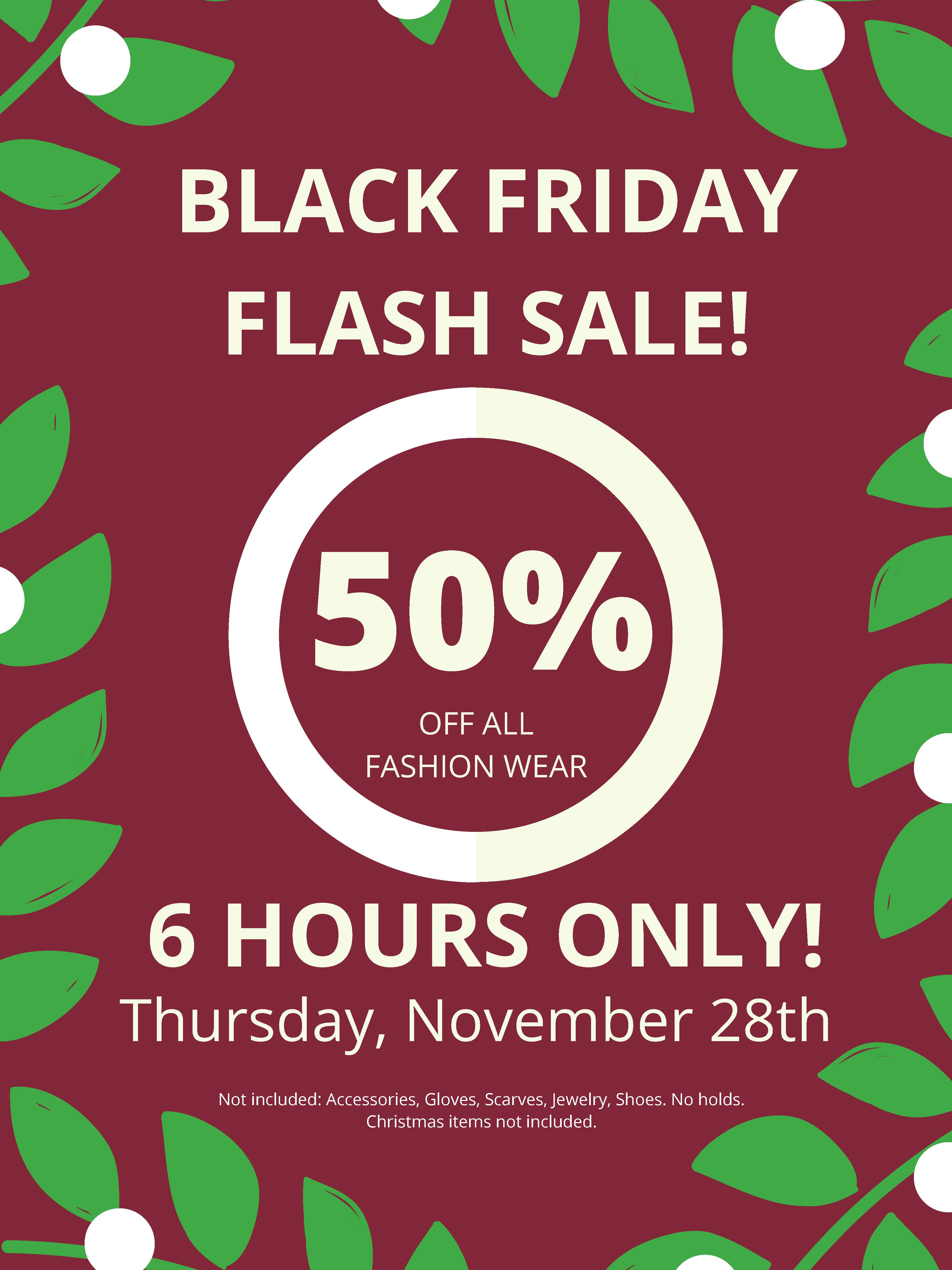 UNAUTHORIZED PERSONS IN THE FACILITY DURING THE WINTER SEASON
As we enter the winter season, there is a possibility that persons may enter our facility to escape the cold.  As such, we ask all staff to be vigilant of persons travelling throughout the facility.  Should you come across a person and you believe that they do not intend to seek rehabilitation treatment, visit a patient or the person is not a patient themselves, we ask that you promptly contact the Director of Environmental Services or one of our Managers.  For occurrences outside of "regular business hours" we ask that you contact Security.

 As always, if there is an imminent threat of danger initiate a Code White.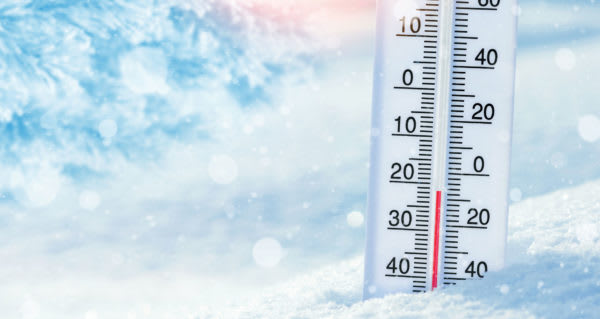 MEMORIAL ACKNOWLEDGEMENTS
BIRDSALL, William "Bill" George passed away peacefully on November 15, 2019, at the age of 77 at Hotel Dieu Shaver, in St. Catharines, ON. Loving husband of the late Barb (2016). He is survived by his daughter, Debby Grace Leigh (Birdsall); son, William Anthony (Emily) Birdsall. Opa to Kaitlyn Elizabeth, Grace Taylor and William Edwin. Brother to Paul Russell and Liz, uncle to Kevin (Alana) and Allison, great-uncle to William and Parker. Brother-in-law to Ineke (Jan) Bos; uncle to Frits Bos, Franet (Guido) v. d. Berg and Frederike Bos, all of whom are in The Netherlands. He is predeceased by his parents, William Anthony and Mary Grace. In accordance with William's wishes, cremation has taken place. His family will receive guests at the GEORGE DARTE FUNERAL HOME , 585 Carlton St., St. Catharines, on Friday, November 29, 2019 from 6-8 p.m. with a Masonic service at 5:30 p.m. and Sunday, December 1, 2019 from 11 a.m. - 1 p.m. A Memorial Service will follow the visitation on Sunday in the funeral home's ceremony room at 1 p.m. with Pastor John Garner officiating. A light reception will follow the service. All are welcome to attend and celebrate William's life. The family asks that any flowers and donations be sent to Hospice Niagara - The Stabler Centre at 403 Ontario St., Unit #2, St. Catharines, L2N 1L5. On-Line Guest Book - www.georgedartefuneralhome.com
CRATT, Sophy passed peacefully with family by her side, in Niagara-on-the-Lake on November 21, 2019, at the age of 87. She was the beloved wife of Larry for 63 years and loving mother of Fred and Charlene. Cherished Granny of Frannie (Brian), Michelle, Alex, Fred, Jackie (James) and little Jaxsyn. Dear sister of the late Alex Orlik. Adored sister-in-law of the Cratt family. Remembered by many nieces and nephews in the Orlik and Cratt Families. Sophy was born in Saskatchewan to a Ukrainian immigrant family and moved to Niagara early in life. She grew up on a farm, was a career banker and lifelong member of Christ Church McNab. She served her community through volunteer work, enjoyed a country way of life, all things glamorous and most of all was dedicated to her family. Sophy maintained a positive attitude towards her Parkinson's disease. Her family is grateful to the caring staff of Hotel Dieu Shaver Health and Rehabilitation Centre and the compassionate staff of Chateau Gardens-Chartwell Niagara who saw us all through this journey. Cremation has taken place and there will be a private family interment. A Celebration of Life will be held on Saturday, November 30, 2019 at 11:00 at Christ Anglican Church McNab, 1294 McNab Road, Niagara-on-the-Lake. A Reception will be held at the church hall after the service. If you wish to make a memorial donation in honour of Sophy, please consider Newark Neighbours, a local charity that supports families with their special holiday program, or the Humane Society. Details available through Morgan Funeral Home.
DALY, Mary Pauline passed away on Friday, November 15, 2019 at the Hotel Dieu Shaver Hospital, St. Catharines, at the age of 93. Beloved wife of the late John Daly. Devoted mother of Patrick, Mary Jane Kent (Martyn), Judy Reganti (Tony), Sharon Stephen (Gary) and the late Timothy Daly. Adored grandmother of Sean, Patrick, Brenden, Taylor, Holly, Rachel and Jennifer and blessed by five great grandchildren. A Funeral Mass to celebrate the life of Pauline, will be held at St. Patrick's Church, 4673 Victoria Ave, Niagara Falls, ON, at 1:00 p.m. on Monday, November 25, 2019. Interment at Lakeview Cemetery, Thorold, ON. will follow. Memories, photos and condolences may be shared at www.morseandson.com
LIGOTTI, Angelo passed away peacefully surrounded by family at Hotel Dieu Shaver Hospital on Thursday, November 21, 2019 in his 74th year. Beloved husband of Maria (nee Tavano) for 45 years. Loving father of Angelo (Jennifer) and Diana (Francesco) Mucio. Beloved grandfather of Jake and Carson. Dear brother of John (late Lilia), Francesca (Umberto) Butera, Dora (Camillo) Cimino, Veneranda (Saverio) Mussari, and Ada (Frank) Buonocore. Son-in-law to Maria Tavano, brother-in-law to Antonietta Ligotti, Gino (Kathy), Vince (Tania), Joe (Kim) and Tom Tavano. He is predeceased by his parents, Santo and Maria (Gigliotti), his brother Pasquale and his sister Maria (the late Antonio) Parente. Fondly remembered by his many nieces, nephews and godchildren and many friends. Born in Decollatura Calabria Italy on February 22, 1946, Angelo moved to Canada in 1963 and started working at Stelpipe in 1965. He was a hardworking family man that was very generous and always willing to support friends and family in need. He found his greatest enjoyment tending to his garden, and took extreme pride in his property. Visitation will be held on Monday, November 25th from 2-4 p.m. and 7-9 p.m. at PLEASANTVIEW FUNERAL HOME (2000 Merrittville Highway at the corner of Hwy 20)- 905-892-1699. A funeral to celebrate his life will take place in the funeral home chapel on Tuesday, November 26th at 11:00 a.m. with entombment to follow. As an expression of sympathy, memorial donations to the Walker Family Cancer Centre would be greatly appreciated by the family. Share valued memories and condolences on-line at www.pleasantviewcemetery.ca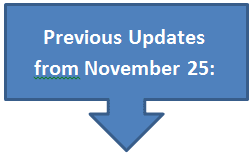 CHRISTMAS PARTY TICKETS NEARLY SOLD OUT!
Only four tickets are left for the Corporate Christmas Party at Club Italia! Act fast if you wish to attend.
Full details are in the poster: ClubItaliaInvitation.pdf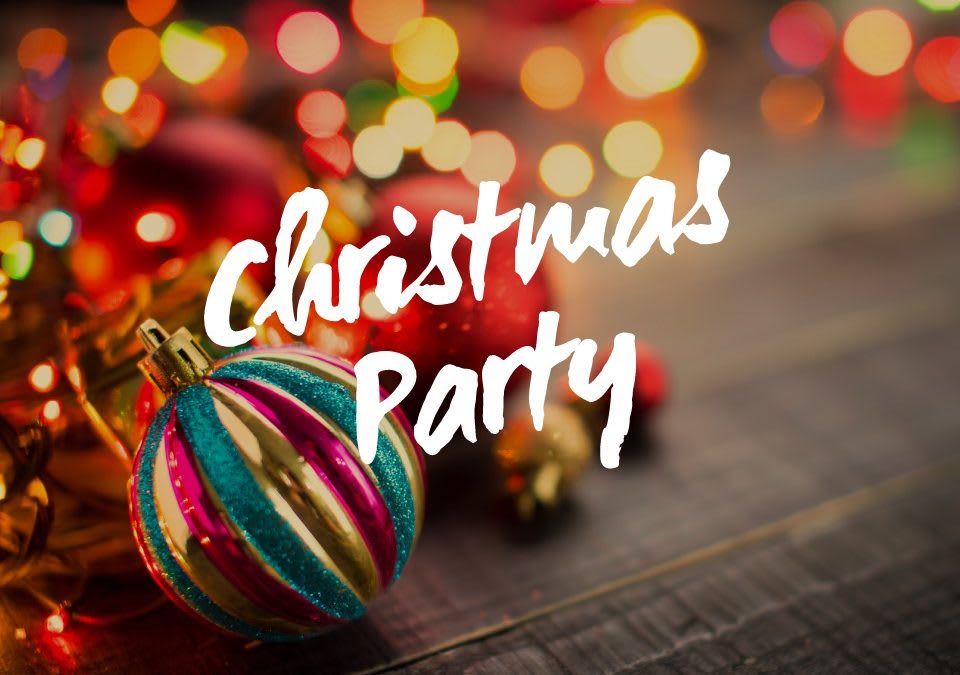 CHRISTMAS SALES IN LOBBY OF INPATIENT BUILDING
Tuesday, November 26: Foundation volunteers will be selling Christmas Raffle tickets, 10:30 a.m. – 1 p.m.

Wednesday, November 27: "It Is What It Is" will be selling various child and adult gift sets, 9 a.m. – 5 p.m.

Thursday, November 28: Hardt Designs will be selling handmade ladies fashions and jewelry, 9 a.m. – 4 p.m.

Thursday, December 5: Norwex products, 10 a.m. - 3 p.m.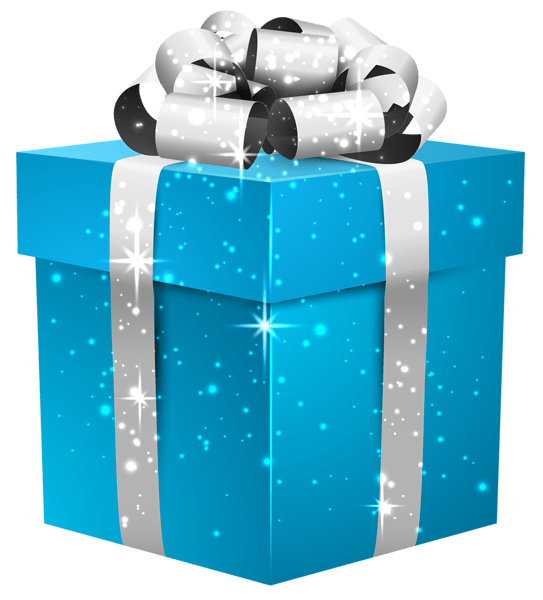 UPDATED ONLINE PHONE DIRECTORY
By  Janice Latam, Director Health Data & Quality Improvement

We are pleased to share that the telephone directory listed on E-span has been updated and will have a bi-weekly refresh to ensure accuracy.  When you open E-span you will find the phone directory link on the left hand side of the page.
We have included the link for quick reference: http://dc-vmapps06.res.lhiniv.net/rDirectory.aspx
A number of the staff may not have access to a computer at all times, so we have attached the following lists in the event that you wish to print one/both for convenient reference.

·         Copy of the telephone directory sorted in alphabetical order by last name: HDSAlphabeticPhoneListFall2019.pdf

·         Copy of the telephone directory sorted by department: HDSDepartmentPhoneListFall2019.pdf

 If there are any discrepancies please contact Brenda Linney at extension 85221 or by email:  Brenda.linney@hoteldieushaver.org
 
We are confident that you will find this reference tool helpful.  If you have any questions or concerns, please contact Janice Latam at extension 85323.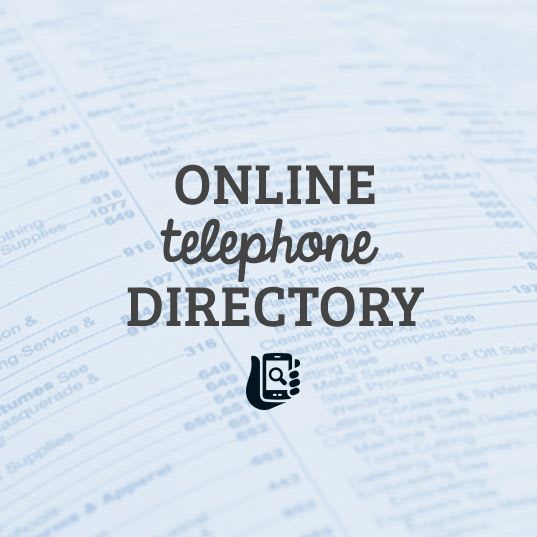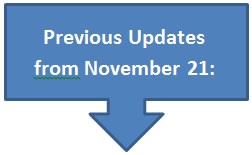 Temporary Walkway Access to ICT parking at HDS
As construction continues on site to correct the steam leak (now also water leak) we have blocked the walkway from the ICT parking lot to the HDS ICT building.

To ensure safe access to and from the ICT parking lot, a portion of the North roadway has been blocked off for pedestrian traffic only.

If leaving or entering through the north driveway please slow your speed and pay attention to a narrowed throughway and pedestrian traffic.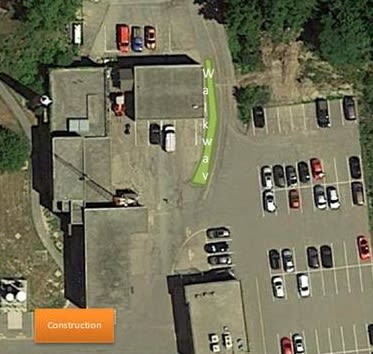 CHARITABLE GIVING REMINDERS
Scroll down the page to review the causes during this season of giving:
Snowflakes & Angels Christmas Campaign
Shoebox Project for Shelters
Community Care donation bins
Hotel Dieu Shaver Foundation's Christmas Raffle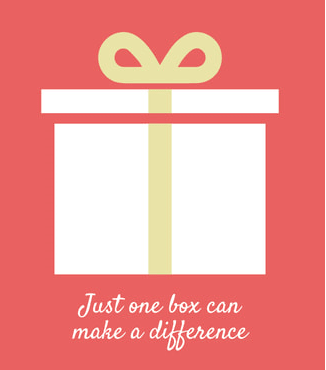 MEMORIAL ACKNOWLEDGEMENTS
SHURA, Daniel Wayne It is with great sadness we announce the passing of Danny on November 15, 2019 at age 71. He left us after a brave and courageous battle with cancer at the Hotel Dieu Shaver Hospital. Loving father of Lindsay (Colin Pepperall), his adorable grandchildren, Jack and Jordy, who always brought smiles and laughter to their Papa. Dear brothers Phil (Angelita), Gary (Jean), Martin (Natalie), sisters Janice (Dave), Sandy and sister-in-law Anneliese. Loving uncle to many nieces and nephews. Dan loved his family; he was a quiet and caring person. Danny enjoyed watching old and new movies and listening to music. He looked forward to his weekly drives and lunch with his best friend Mark Labonte. His fight to conquer cancer was more courageous than we all thought. Many thanks to NHS and especially Dr. Reimer and the caring staff at Hotel Dieu Shaver. We are so thankful for the outstanding care Dan received from Dr. Torres and staff at Juravinski, Hamilton. As per Dan's wishes, cremation has taken place. Arrangements entrusted to PASSFIELD MORTUARY SERVICES, 905-682-0474. To honour Dan's life, his family invites all to Cat's Caboose, 224 Glenridge Ave, St. Catharines on Sunday, November 24, 2019 between 4 p.m and 7 p.m. If desired, donations may be made to the Hotel Dieu Shaver Foundation in memory of Dan. www.passfieldmortuary.ca


BOYD, Daniel passed away with his loving family by his side on Sunday, November 17, 2019 at the Hotel Dieu Shaver Hospital at the age of 67. Beloved spouse of Mary. Cherished father of the late Jason Boyd and Lisa Boyd (the late Shane Burton). Loving Papa of Jessica, Gage and Chase. Daniel is survived by his sister Shirley Johnson, Violet Bye (the late Ken), Darlene Hagopian (Mike) and Colin Boyd. He is predeceased by his brother Freddy Boyd. Dan will be sadly missed by his nieces, nephews, cousins and friends. Cremation has taken place. The family will receive visitors at the GEORGE DARTE FUNERAL HOME , 585 Carlton Street, St. Catharines on Saturday, November 23, from 11 a.m. - 1 p.m. A Celebration of Dan's Life will follow at 1 p.m. on Saturday in the funeral home chapel. Memorial donations to Hospice Niagara would be appreciated by the family. On-Line Guest Book www.georgedartefuneralhome.com


KUSY, Gene passed away peacefully with family by his side on Friday, November 15, 2019 at the Hotel Dieu Shaver Hospital, St. Catharines. In his 72nd year, Gene Michael Kusy, loved father of Michael, fondly remembered by longtime friend Janet Collins (Rick Eller) and her children Allison Cooper and Cindy Collins (Rob Dickson) and their children Jesse, Lucas, Brooke and Kyle. Dear brother of Dianne Kusy-Kunkel (Rick Kunkel), Wally, Joanne Browne (late Darryl) and Betty Grant (Gary). Dear uncle of Laura, Jeff (Ali), Danny (Jessica) and Brittany (Juliano) and godfather of Cheryl Mushynski Andrews. Gene was a former professional hockey official with the World Hockey Association (WHA) 1972 - 1979, also officiating at the OHA and NAHL, he played baseball with the Grimsby Peach King's and hockey with the Clinton Clippers, he coached baseball mostly notably with the J.P's and Cleland A's winning multiple championships in his tenure, he was an avid NASCAR fan, fishing fan, faithful member of St. Denis Church, he was employed and retired from Henniges Automotive formerly GDX in Welland after twenty-five years. Gene's family wishes to thank the Hotel Dieu Shaver Hospital for their kindness and compassion, especially the 2nd Floor West Wing Palliative Care Unit, Dr. Arvinte, Dr. Salib at the Walker Cancer Centre and the staff of 3B Oncology. Visitation will be held at Patrick J. Darte Funeral Chapel, 39 Court Street, St. Catharines (905-685-6584) on Thursday, November 21, 2019 from 2 p.m. to 4 p.m. and 7 p.m. to 9 p.m. Vigil prayers will be held in the chapel on Thursday, November 21, 2019 at 3 p.m. A Funeral Mass will be celebrated at St. Denis Roman Catholic Church, 230 Lake Street, St. Catharines (905-685-5911) on Friday, November 22, 2019 at 10 a.m. In lieu of flowers, memorial donations to Hotel Dieu Shaver Hospital Foundation would be appreciated by the family. "He will be remembered doing what he loved best, blowing a whistle and taking abuse as a referee, his dedication to the game of hockey, passion, his laugh, his quick retorts to players in times of heated games, all will be sorely missed,"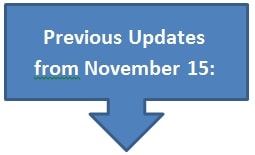 CHRISTMAS PROMOTIONS AT THE GIFT SHOP!

Christmas has arrived at the HDS Gift Shop! Act fast to take advantage of current promotions:

o   Buy one, get one 50% off (rolling rack items only; second item must be of equal or lesser value.)

o   Gloves: 2 for $19.95

o   Scarves: Buy one, get one 50% off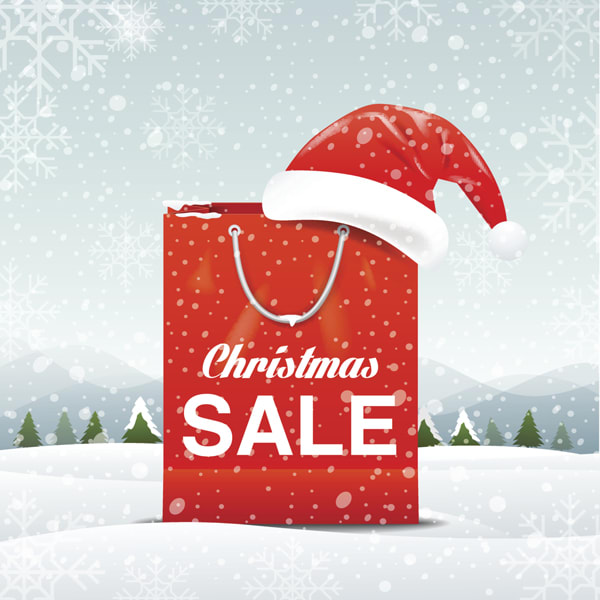 MARKET SQUARE EVENT: HDS SNOWFLAKES & ANGELS CHRISTMAS CAMPAIGN

Join us to launch the HDS Foundation's Snowflakes & Angels Christmas Campaign! 

Reminder that this Sunday, November 17 we will launch the campaign at Market Square:
Market Square will be open from 4-7 p.m.
Santa Claus Parade begins at 4:45 p.m. 
Official Tree Lighting at 6 p.m.
For full details, see the poster: 2019Postertreelighting.pdf
For a $5 entry fee (or pay what you can), there will be food vendors, crafts for children, photos with Santa, entertainment, photobooth and more! 

If we don't see you at the parade, many of us, including Senior Staff, will be at Market Square for the tree lighting and activities.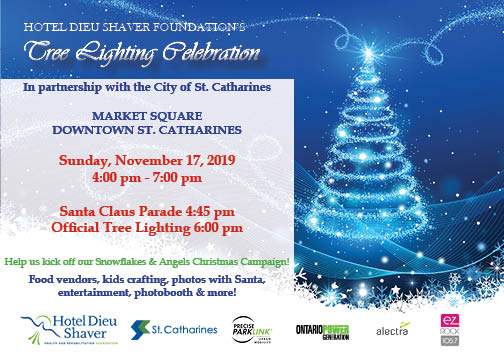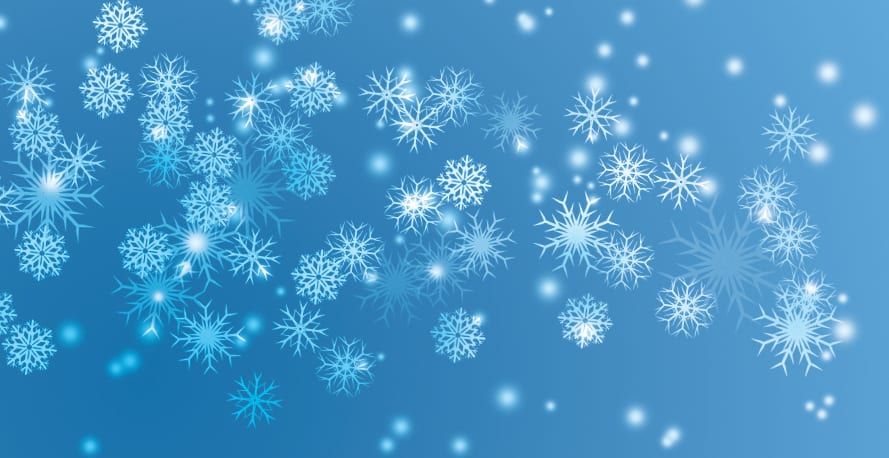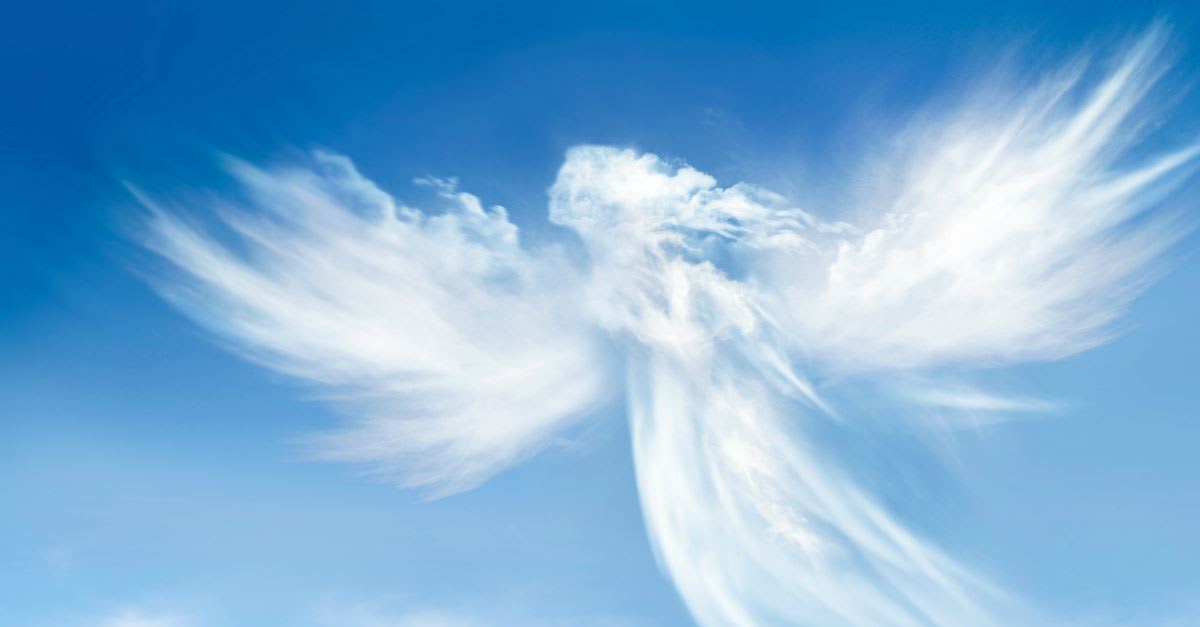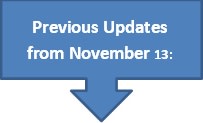 FOUNDERS' DAY CELEBRATION
Today is Founders' Day! At a luncheon, we commemorated the arrival of the Religious Hospitallers of Saint Joseph (RHSJ) in St. Catharines and their mission of compassionate care for the poor, the sick, most needy and for you who continue that mission today.
Sister Louise and other senior staff wish to thank each staff member, physician and volunteer who contributes to the vitality of our mission at HDS.
A presentation about our legacy may be found here: FoundersDay-OurLegacy.pdf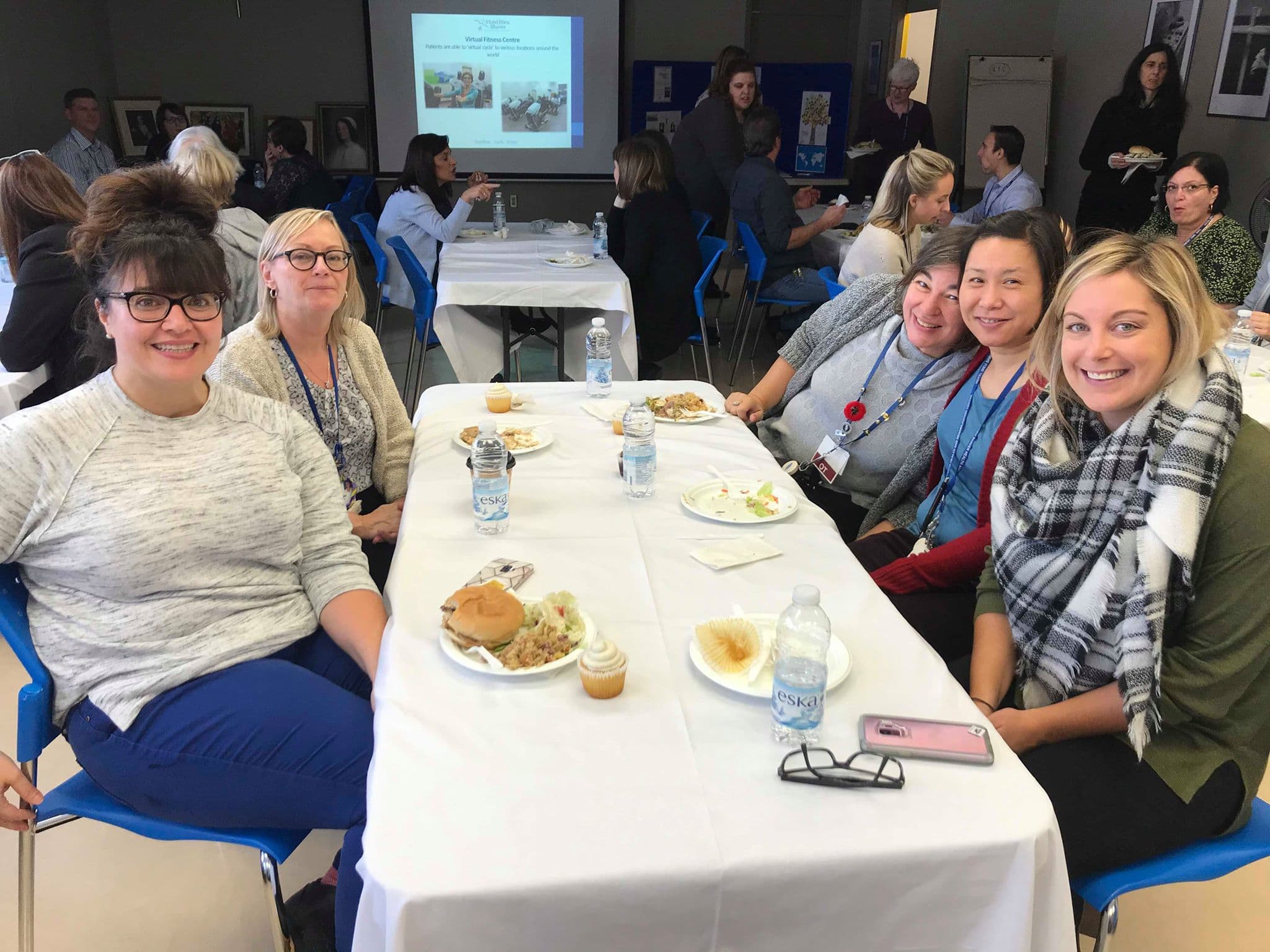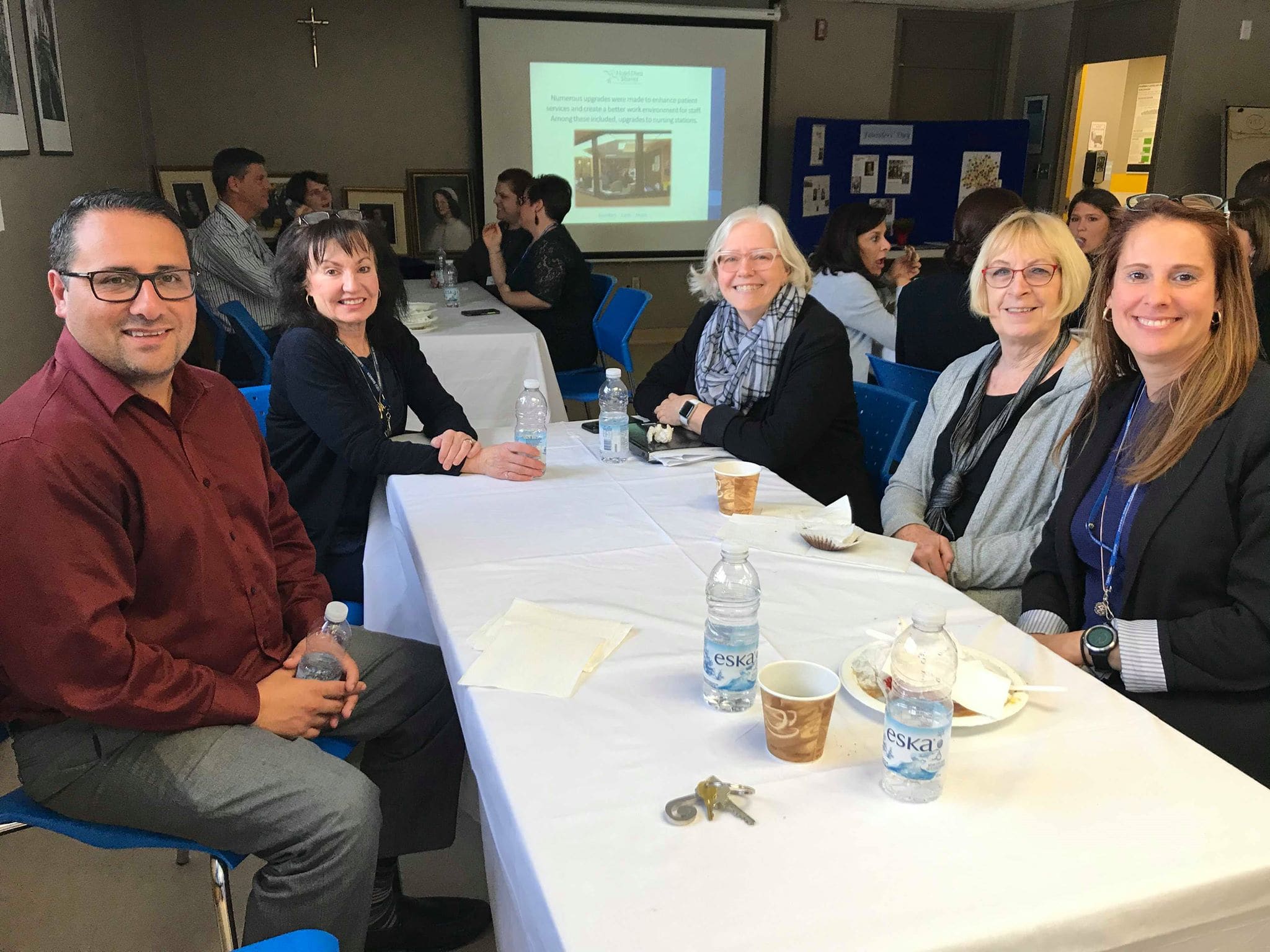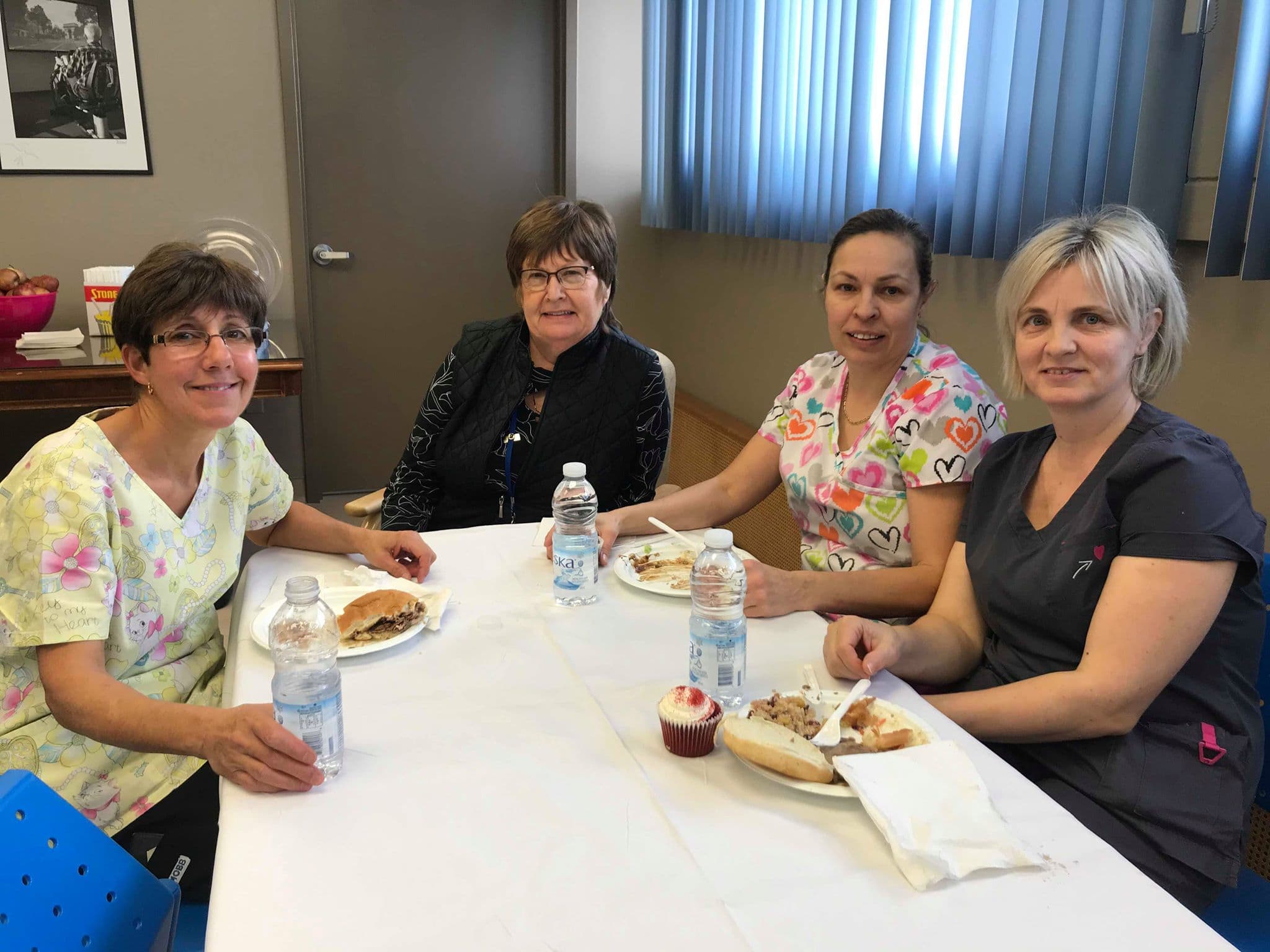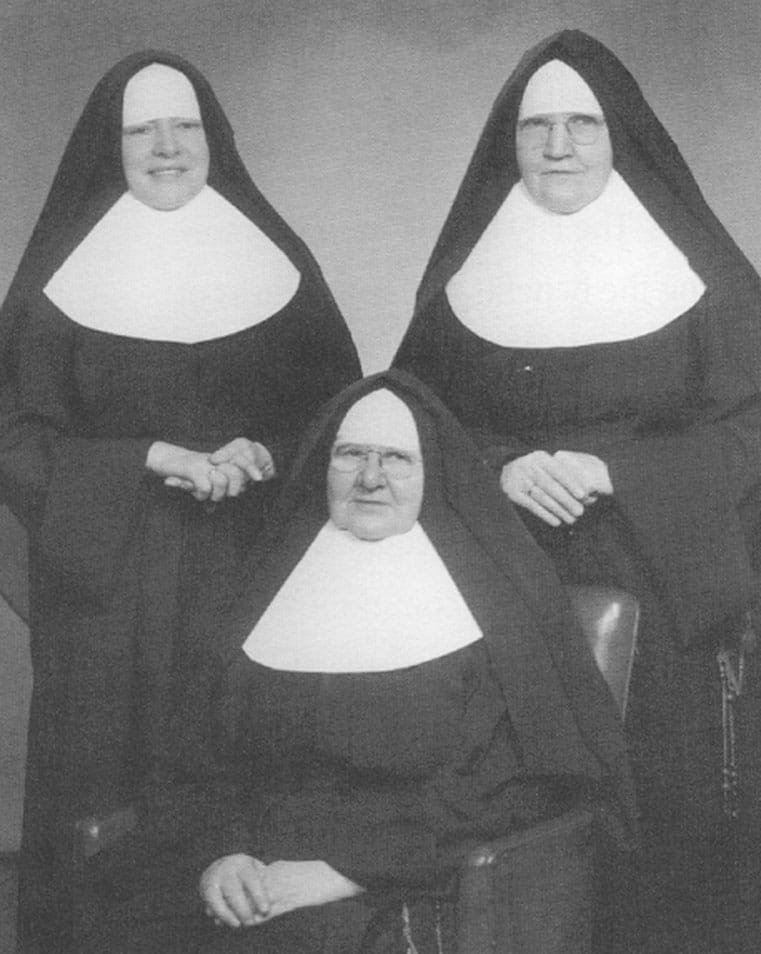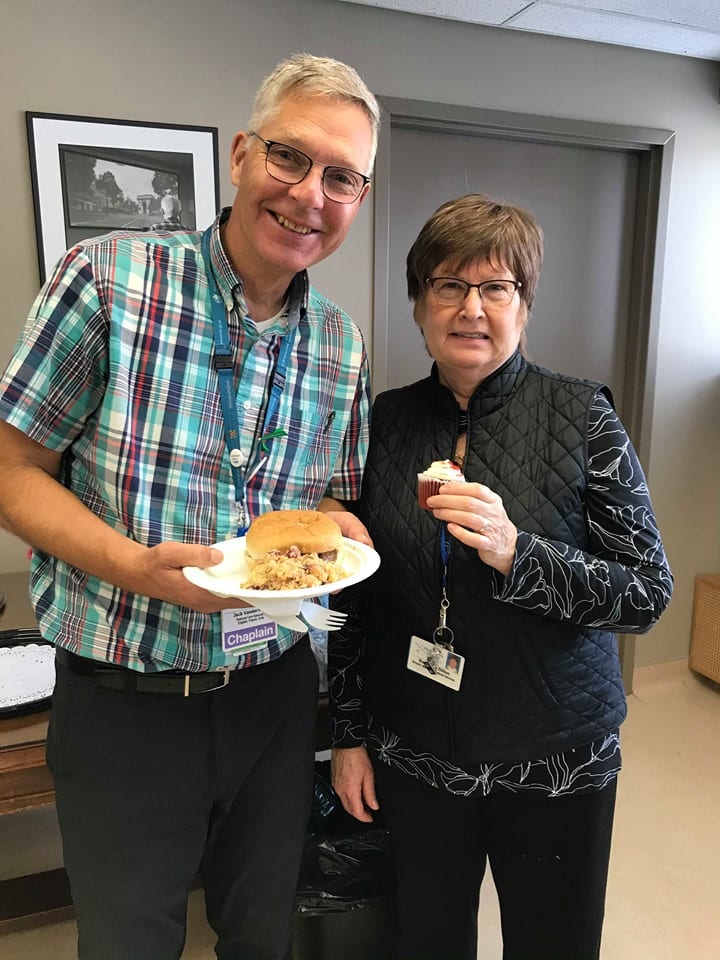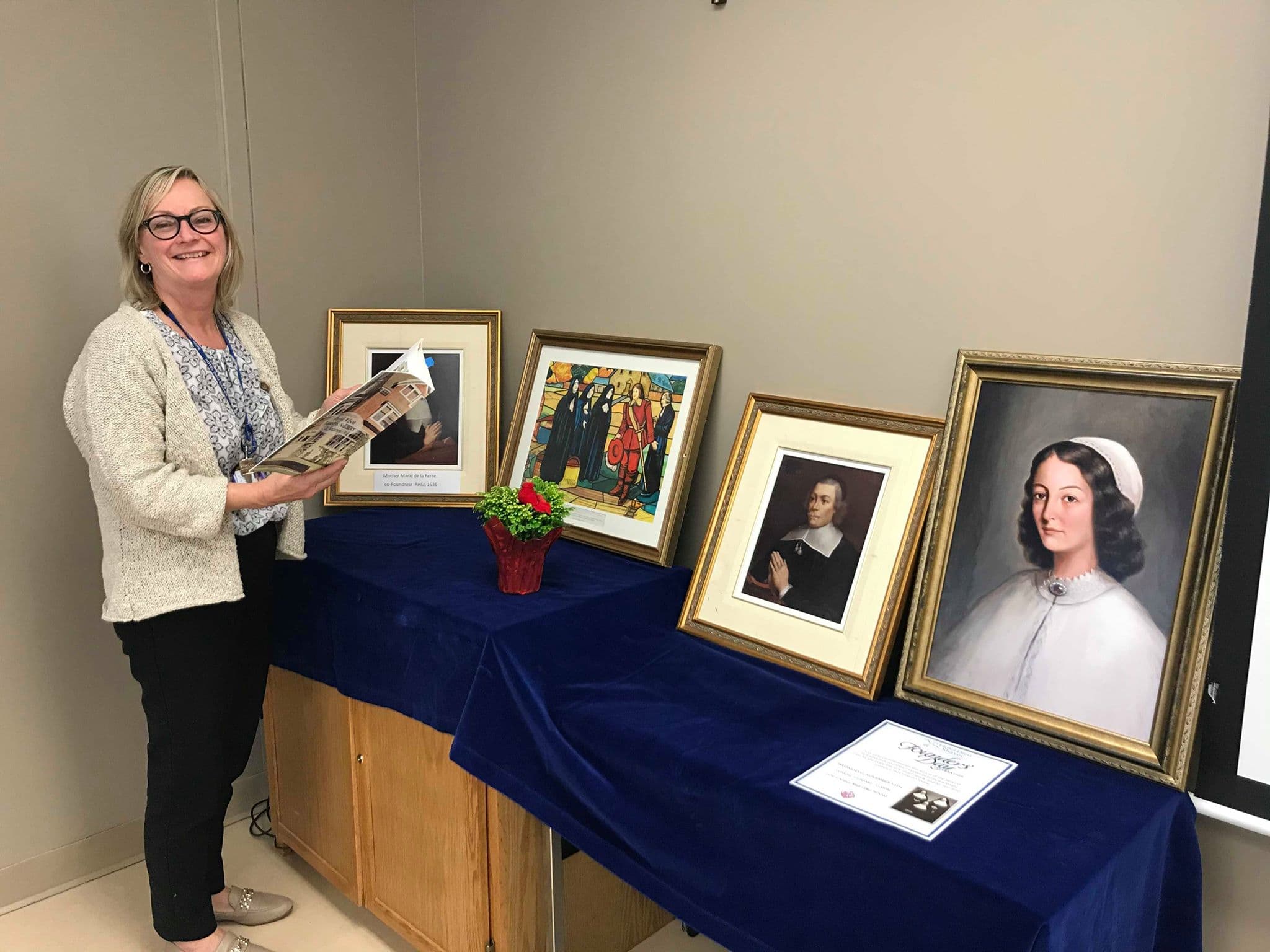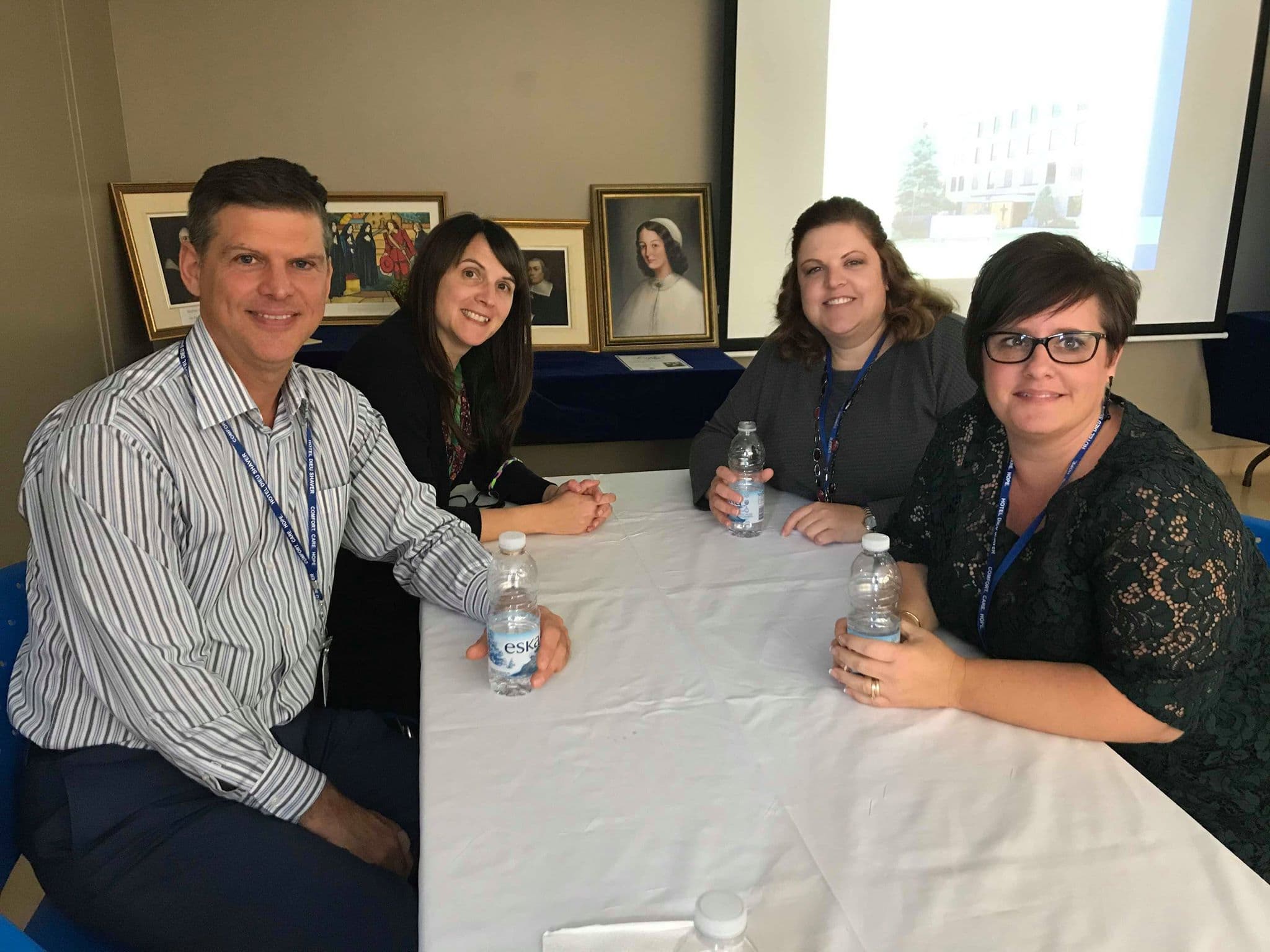 MEMORIAL ACKNOWLEDGEMENTS
FOLEY, Harold John 'Jack' passed peacefully on Wednesday, November 6, 2019 at the Greater Niagara General Hospital in his 89th year. Beloved husband of Caroline (nee O'Connor) for 64 years. Predeceased by daughter Terri Niles (2004) and son Brian (2019). Survived by daughter-in-law Sherry. Dear grandfather of Breanne (Ryland) Korody and Christopher (Lindsay) Niles, and Jessica (Chris) Rennie and Sara Foley. Great-grandfather of Cora and Ronan. Survived by sister Patricia (Jim) MacGillivary and brother Doug (Loretta) Foley. Brother-in-law of Marilyn (Dave) Cole and Audrey (Charles) Lethby. Jack will be sadly missed by many nieces, nephews, family and friends. Jack worked for Abitibi Paper for 40 years before retiring in 1989. Jack truly enjoyed his summers by the pool with friends and family and was a life long fan of the Habs. A big thank you to Dr. Torrigian and staff for their ongoing support and care. Donations to Hotel Dieu Shaver Foundation would be appreciated by the family and may be made through the HAINE FUNERAL HOME & CHAPEL, 26 Ormond Street South, Thorold.


VON DER KAMMER, Helmuth and Karin passed away peacefully on Saturday, October 26, 2019 at 8 a.m. in his 97th year. Helmuth was followed by his beloved wife of 69 years, Karin (nee Menge) on October 28, 2019 at 7:37 p.m. Karin was in her 89th year. Beloved and loving parents of Connie Carter. Cherished grandparents of Sherry Bradshaw, Tanya Czeban and Jennifer Martin. Great-grandparents to Krystian Bradshaw, Nolan Bradshaw and Mackenzie Martin. Predeceased by their daughter Angie Bradshaw and will be remembered by their son-in-law Craig Bradshaw. Helmuth and Karin will be cremated according to their wishes. Our thanks to the extraordinarily caring staff at Hotel Dieu Shaver and St. Catharines General.
SHOEBOX PROJECT FOR SHELTERS

An admirable charity drive brought to our attention by Lisa Sauriol and Madeleine Booth, the St. Catharines Shoe Box Project runs until November 30.

Shoe boxes are to be filled with items to pamper women who may not be able to afford items beyond the basics, empowering them and showing they are worthy of life's little luxuries. Ideally, the contents of each box should be worth approximately $50. For more information, click here for the Shoe Box Project overview.

Decorated/gift-wrapped shoe boxes may be delivered to Lisa Sauriol's office for safe keeping. At the end of the box collection, there will be an opportunity for a group photo of all the shoe box gift givers.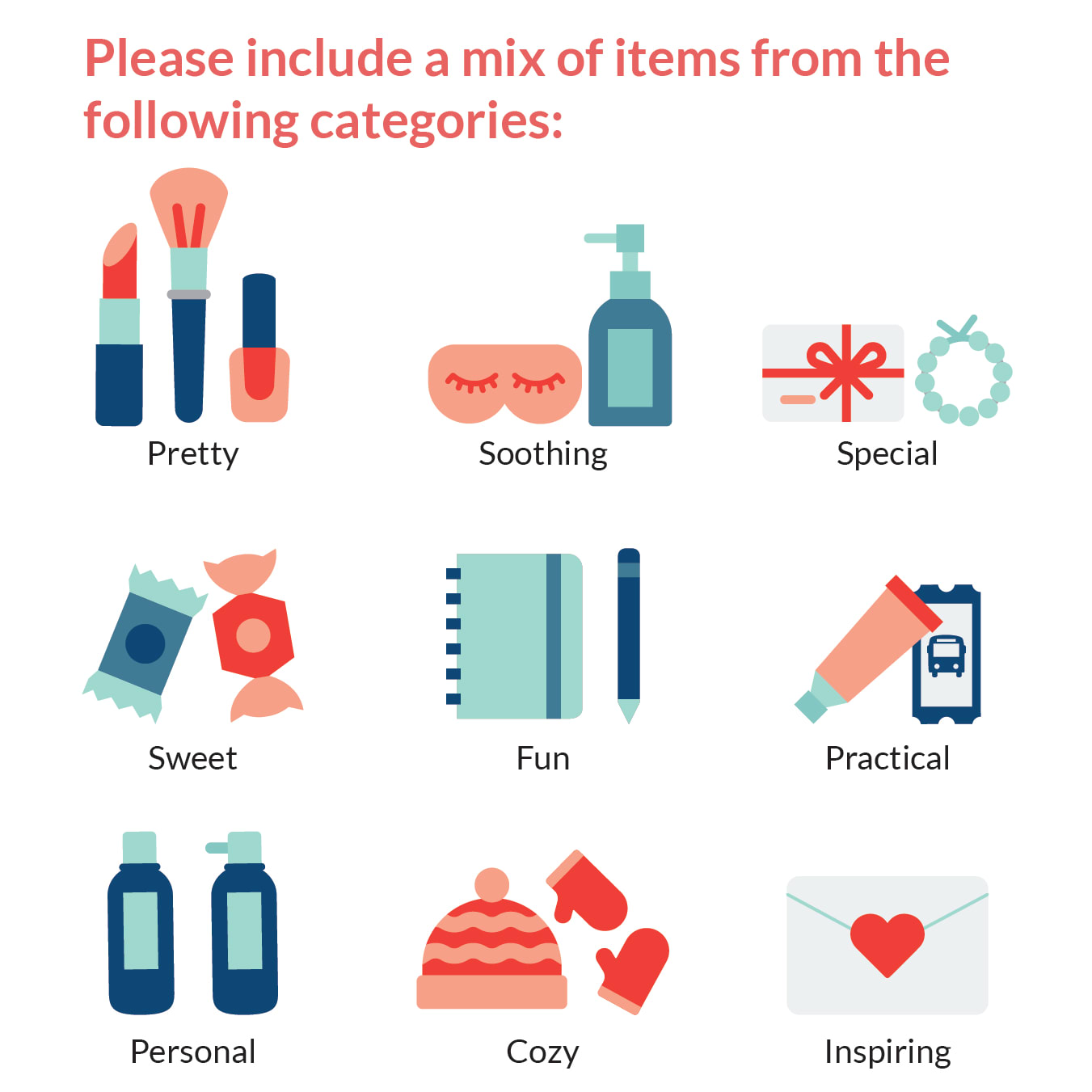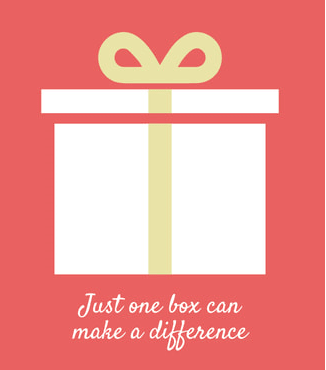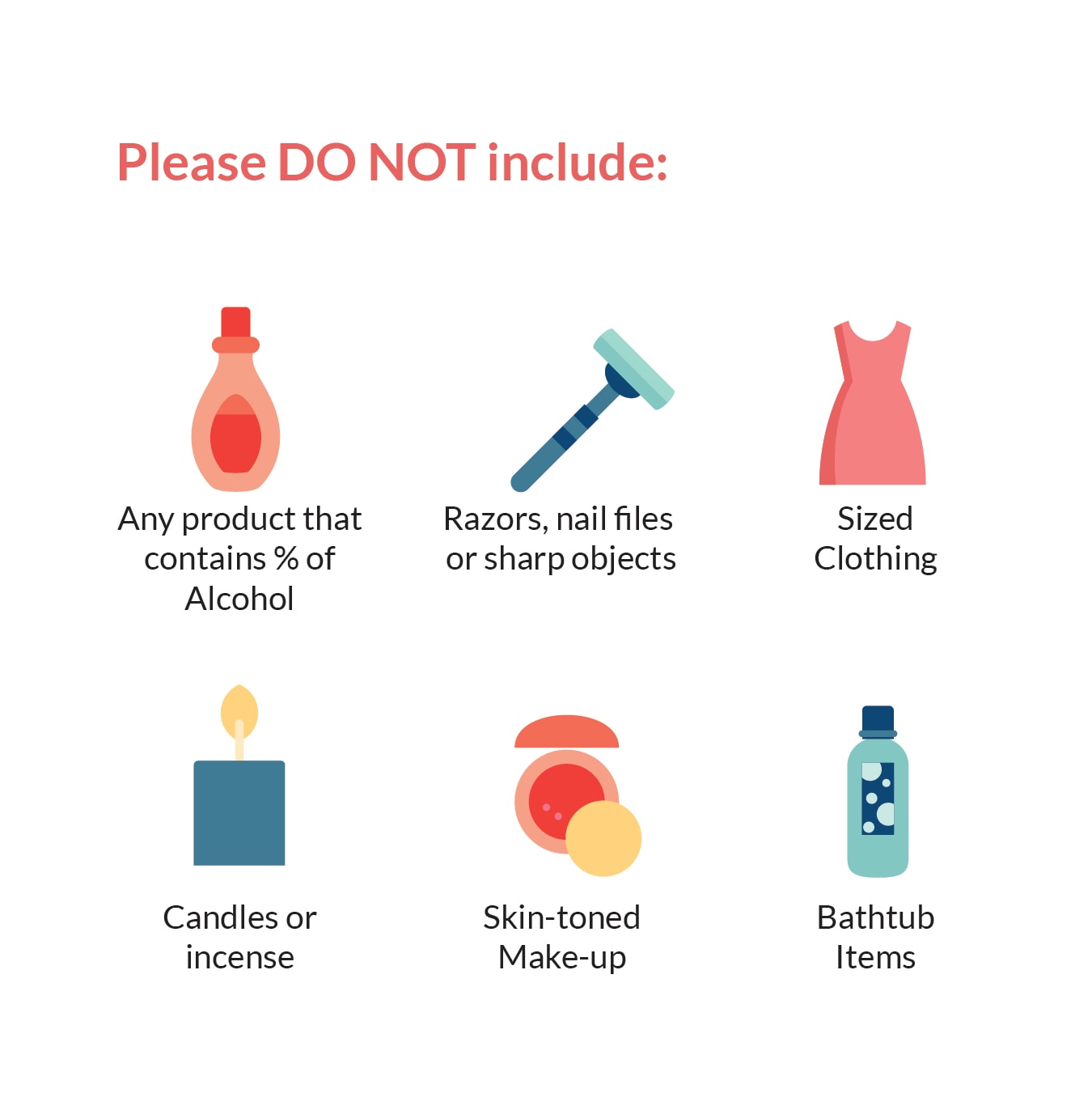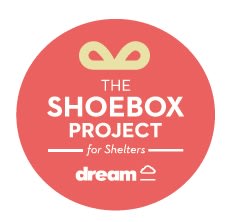 COMMUNITY CARE CHARITY DRIVE

Community Care bins have arrived and will be on-site to collect your donations (food, clothing and toys) until 11 a.m. on December 16. Give generously to show what the HDS Spirit is all about!
On December 16, we will deliver the bins to Community Care to provide a personal touch and show how much HDS cares.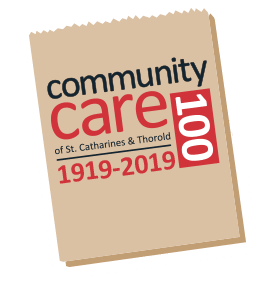 WELCOME TO NEW EXECUTIVE DIRECTOR
On Monday, Tracy Geoffroy began her role as the Executive Director of the Hotel Dieu Shaver Foundation. This reminder is further to the memo that was released on November 5, which contains information about her background. 
Please extend a warm welcome to her in person now that she's on site.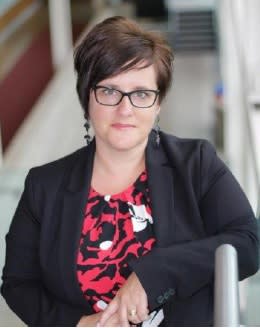 AWARD WINNERS: EMPLOYEE RECOGNITION EVENT

Last Thursday evening, nearly 100 staff, friends, family and Board members celebrated the HDS Spirit at Club Roma.
Many staff, physicians and retirees received length of service awards of 5 years to 40 years! It was an excellent event, which celebrated contributions, achievements and dedication to the patients and community we serve. #WeAreHDS
For a list of the service award recipients, view EmployeeRecognition2019Honourees.ppt
Those nominated for the SPIRIT Award should be very proud. The person honoured with the SPIRIT Award this year is Nancy Gannon.
Congratulations to all!
For photos of the event,  you may view them on E-span or Facebook.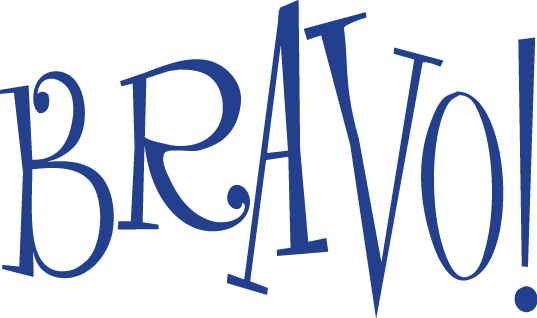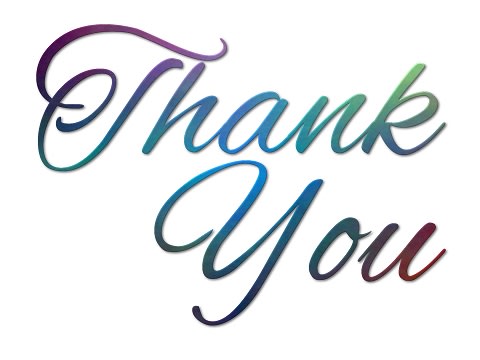 FOUNDATION'S CHRISTMAS RAFFLE
Support Hotel Dieu Shaver Foundation's Christmas Raffle. Tickets are one for $10, or three for $20.
Prizes include great gifts to give or to keep for yourself!
$500 VIA Rail gift card and Heys luggage

$500 Gales Gas gift card

Signed Wendel Clark/Toronto Maple Leafs jersey

$200 car detailing package and o

ne-year CAA membership

Date Night Package including $100 Keg gift card and t

wo Niagara Ice Dog tickets

32GB iPad with WIFI
See the poster for more info: RafflePosterSA2019legal.pdf  
Purchase your tickets in the Foundation office today!