Hotel Dieu Shaver Foundation
---
Who We Are
---
Mission
The Hotel Dieu Shaver Health & Rehabilitation Foundation raises and manages funds to support exemplary patient care through the purchase of patient-care equipment and improvements to the overall patient care experience at Hotel Dieu Shaver.
Vision
To be the healthcare charity of choice in Niagara.
Values
Committed to ethical fundraising, exemplary stewardship and accountability to our donors and the community.
Professionalism
Compassion
Partnership
Integrity
Fiduciary responsibility
---
This year, we are raising money towards priority equipment on our Wish List: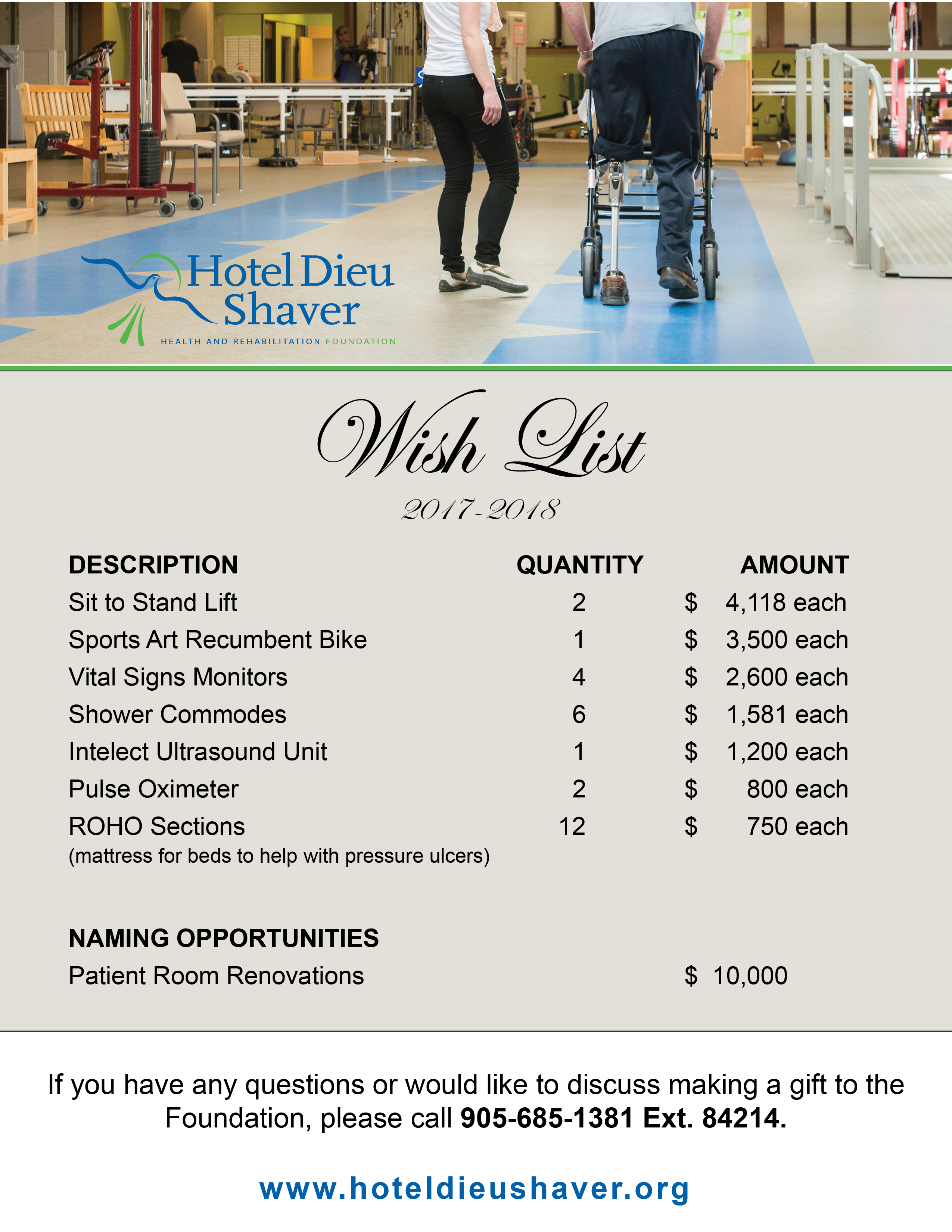 ---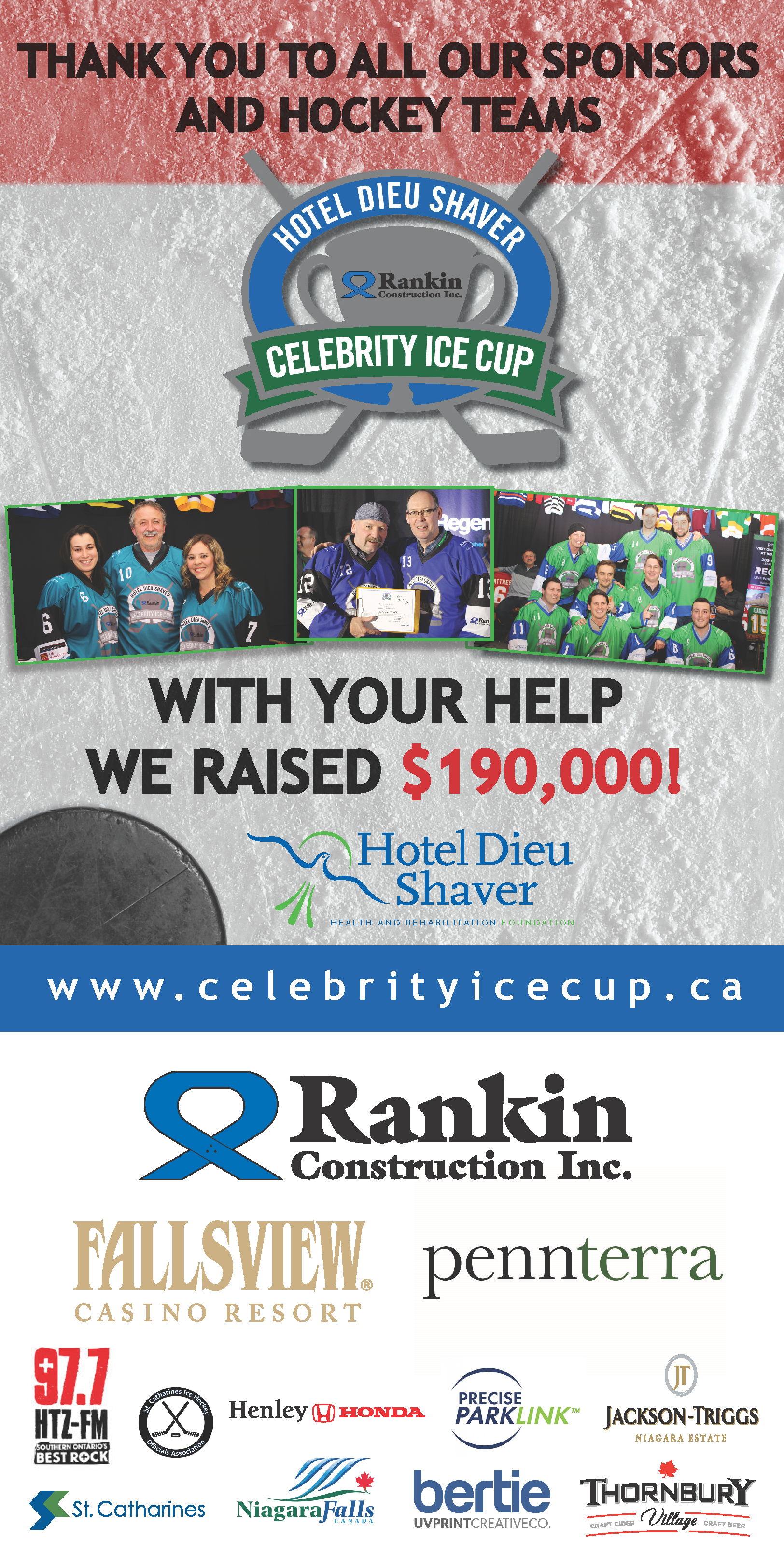 Rankin Celebrity Ice Cup - THANK YOU!

A huge thank you to our sponsors, teams, players and volunteers for helping us raise $190,000 at our 3rd Annual Rankin Celebrity Ice Cup!
Sign up for the 2018 season for your chance to draft players like Rick Vaive, Wendel Clark and Darcy Tucker!
More information at www.celebrityicecup.ca
---
2016-2017 Board of Directors & Staff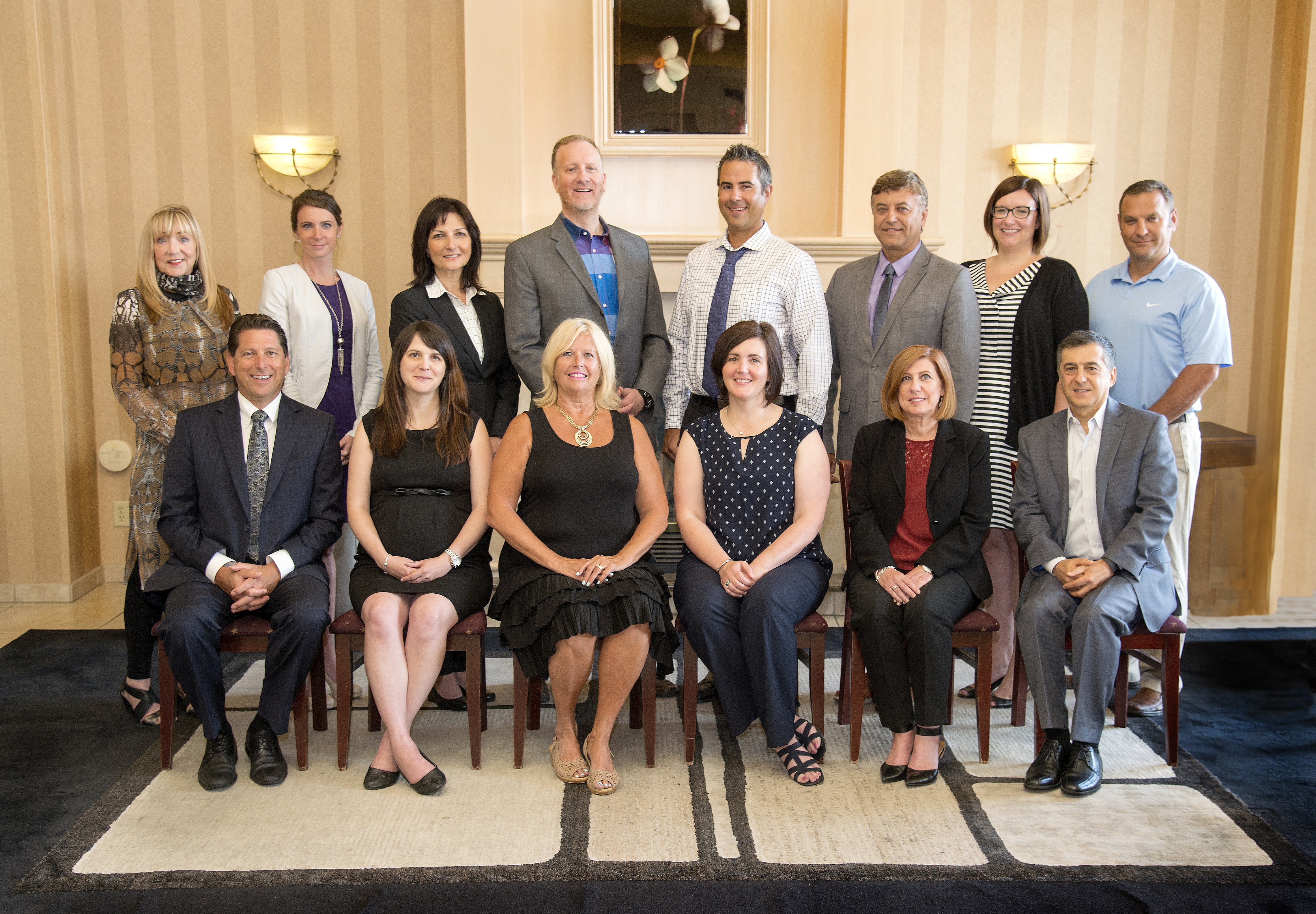 Front: Mike Hoogasian (Director), Nadine Webster (Development Coordinator), Norma Medulun Burke (Chair), Teresa Bin ( Secretary), Aurora Di Fruscia (Treasurer), Mario Prudente (Director). 
Back: Dianne Henderson (Director), Mary Jane Johnson (Executive Director), Rena McDonald (Director), Rod Mawhood (Director), Kurt de Vries (Director), Jansin Ozkur (Director), Stephanie Farr (Maternity Leave Contract, Development Coodinator), Matt Harris (Major Gifts Officer)
Absent: Darren Anger (Vice Chair) Bob Bell (Ex-Officio), Michael Bruce, Rick Vaive (Ex-Officio)
---
Charitable Registration No. BN 88931-7590 RR0002
*To donate directly to the Steve Ludzik Foundation and the Steve Ludzik Centre for Parkinson's Rehab and receive a official tax receipt, please make cheques payable to the Hotel Dieu Shaver Foundation with a memo citing Parkinson's Program.*