In March, we celebrate the pharmacy community and the role our pharmacy team plays, day in and day out. This year Pharmacy Awareness Month is moving from 'awareness' to 'appreciation' to better reflect and celebrate the extraordinary role pharmacists play in health care, especially during the COVID-19 pandemic. Join us as we shine a light on our HDS Pharmacy department.
---
Meet Brad Langford, Antimicrobial Stewardship Pharmacist at Hotel Dieu Shaver.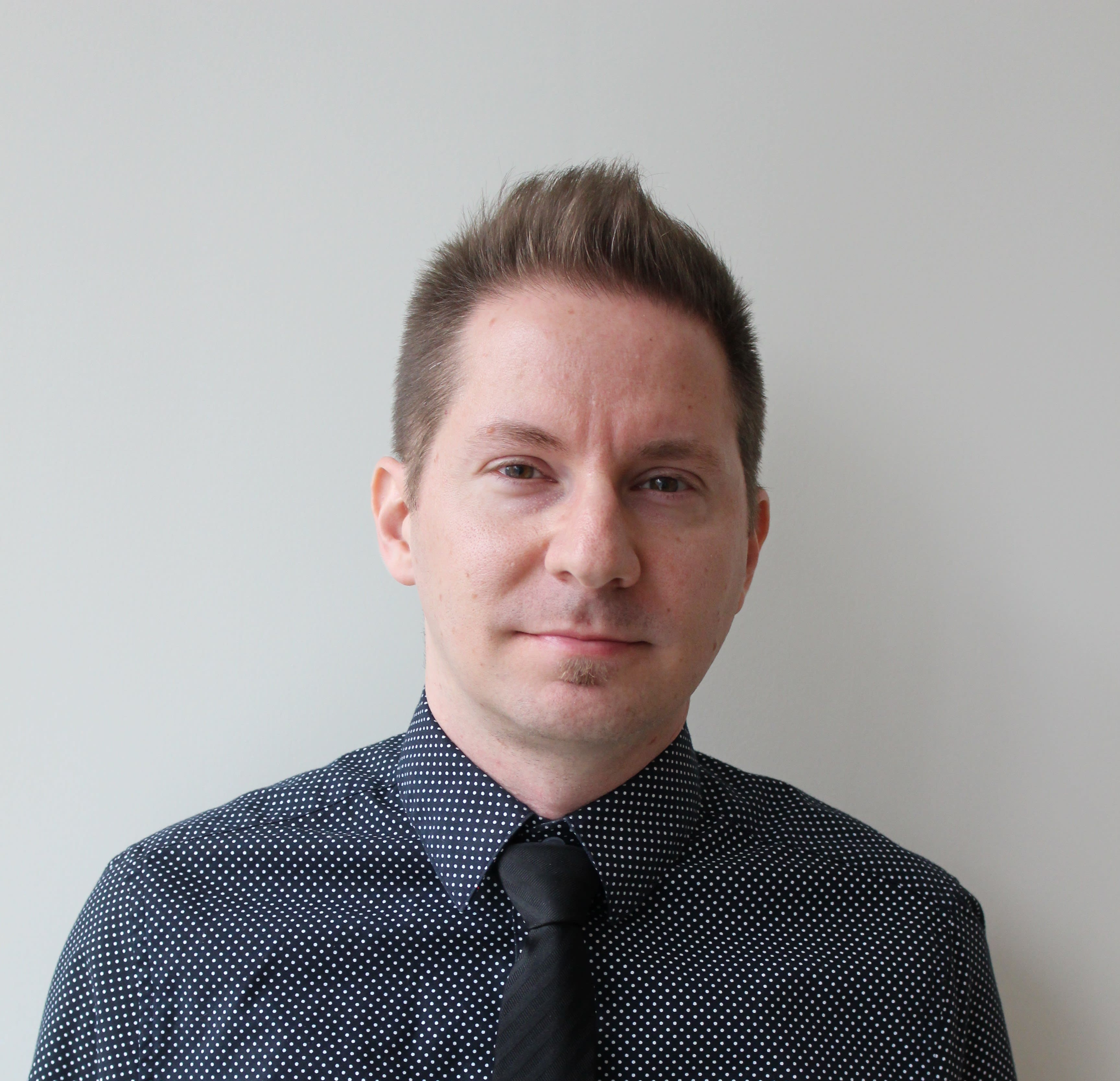 Brad received a Bachelor's Degree in Pharmacy at the University of Toronto over 15 years ago and then went on to complete a residency in hospital pharmacy at the University Health Network. After working in various roles including drug information, drug use evaluation, and most recently antimicrobial stewardship, Brad went back to school part-time to complete a Doctor of Pharmacy degree at the University of Colorado.
Brad's full-time job is a Pharmacist Consultant in Antimicrobial Stewardship at Public Health Ontario, supporting antimicrobial stewardship across the province, not only in hospitals, but also in long-term care homes and the community. Over 90% of antibiotics prescribed in Canada are outside of the hospital, so Brad explains that stewardship is extremely important in those settings outside of the hospital too. Brad has helped support province-wide stewardship initiatives, develop resources to help stakeholders use antibiotics wisely, and lead and collaborate on research studies relating to antibiotic stewardship and antibiotic resistance.
Hotel Dieu Shaver is extremely lucky to work alongside Brad, as he provides support to the Antimicrobial Stewardship program here at HDS and has been for approximately a year and a half. The purpose of this program at HDS is to ensure antibiotics are used as wisely as possible to reduce the risk of side effects and antibiotic resistance in patients and the community at large.
"Although antibiotics are life-saving medications, if we overuse them, bacteria can develop resistance and spread to others, making infections much harder to treat and prevent," states Brad.
Along with Janice Wright, Nurse Practitioner at HDS, as well as input from hospital leadership and the HDS pharmacists, Brad helps to evaluate the quality of antibiotic prescribing at HDS and develop resources including guidelines and educational modules to improve antibiotic use at HDS.  Brad gives credit to his colleagues here at Hotel Dieu Shaver, "as I only work at HDS about once a month, the true "antimicrobial stewards" are the doctors, pharmacists, and nurses at HDS!"
When asked to provide an awareness piece, in light of Pharmacy Awareness Month, Brad goes straight to his favourite topic: antimicrobial resistance and antimicrobial stewardship. Click here to read Brad's most recent article on the topic.
For anyone heading into the world of Pharmacy, Brad shares "I would suggest keeping an open mind to new opportunities. Don't feel that you need to fit into a traditional role in pharmacy or to be limited by your job title. Both pharmacy and antimicrobial stewardship are rapidly changing fields and there's a lot of ways pharmacists can help and grow as the field grows."
Before wrapping up our interview with Brad, he says, "I want to give a "shout out" to the great pharmacy team at HDS. They have all been very welcoming and are committed to improving antibiotic stewardship at HDS. I also appreciate when they call me with questions about challenging patient cases with respect to antibiotic use. It's a great opportunity for all of us to learn together."
Thank Brad & the entire Pharmacy team at HDS for being leaders in keeping our patients safe! Not only this month, but always, we appreciate you and we thank you!