The Hotel Dieu Shaver Team
At Hotel Dieu Shaver, the quality of our patient care is the result of extraordinary teamwork among our staff, leadership, & Board of Trustees – all working together to achieve common goals in accordance with our Mission & Values.
---
Board of Trustees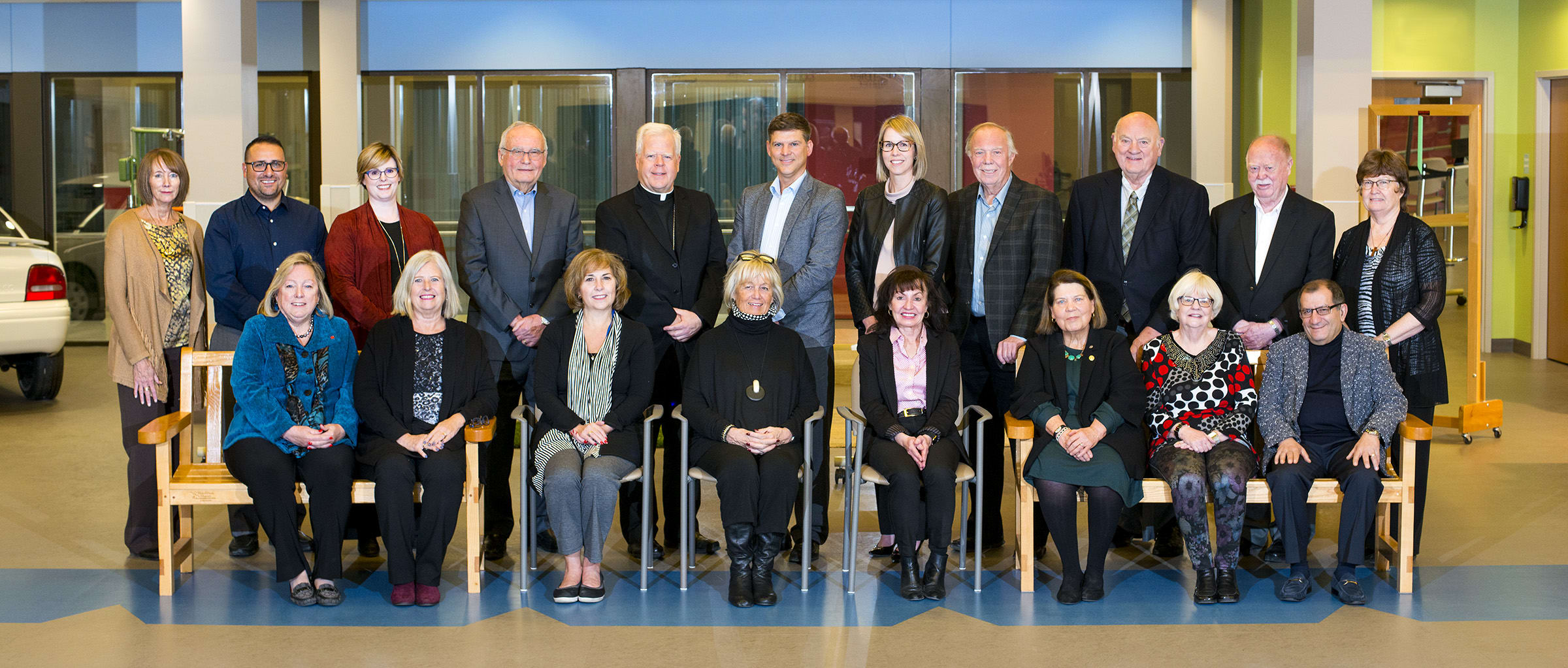 Back Row From Left | Christine Wignall (Executive Assistant), David Ceglie (Senior Staff), Jessica Friesen, Frank Bagatto, Bishop Gerard Bergie, Dean Lorenz (Senior Staff), Sabrina Piluso, Bob Lawler, John Rollo, Dr. Jack Luce (Chief of Staff), Sister Louise Dillon (Senior Staff)
Front Row from Left | Madeline Woodhead, Norma Medulun-Burke (Foundation), Jennifer Hansen (Senior Staff), Betty-Lou Souter, Lynne Pay (CEO), Anne Atkinson (Board Chair), Jean Armitage, Dr. Raymond Harb
Absent From Photo |  Graeme Leach, Peter Brown
---
Board of Trustees
Senior Leadership Team
Managers
Staff
The staff at Hotel Dieu Shaver is a dedicated, compassionate, and talented team. From housekeepers to nurses, from physicians to pharmacists, and from therapists, maintenance workers, and all other team members, the patients are the number one priority.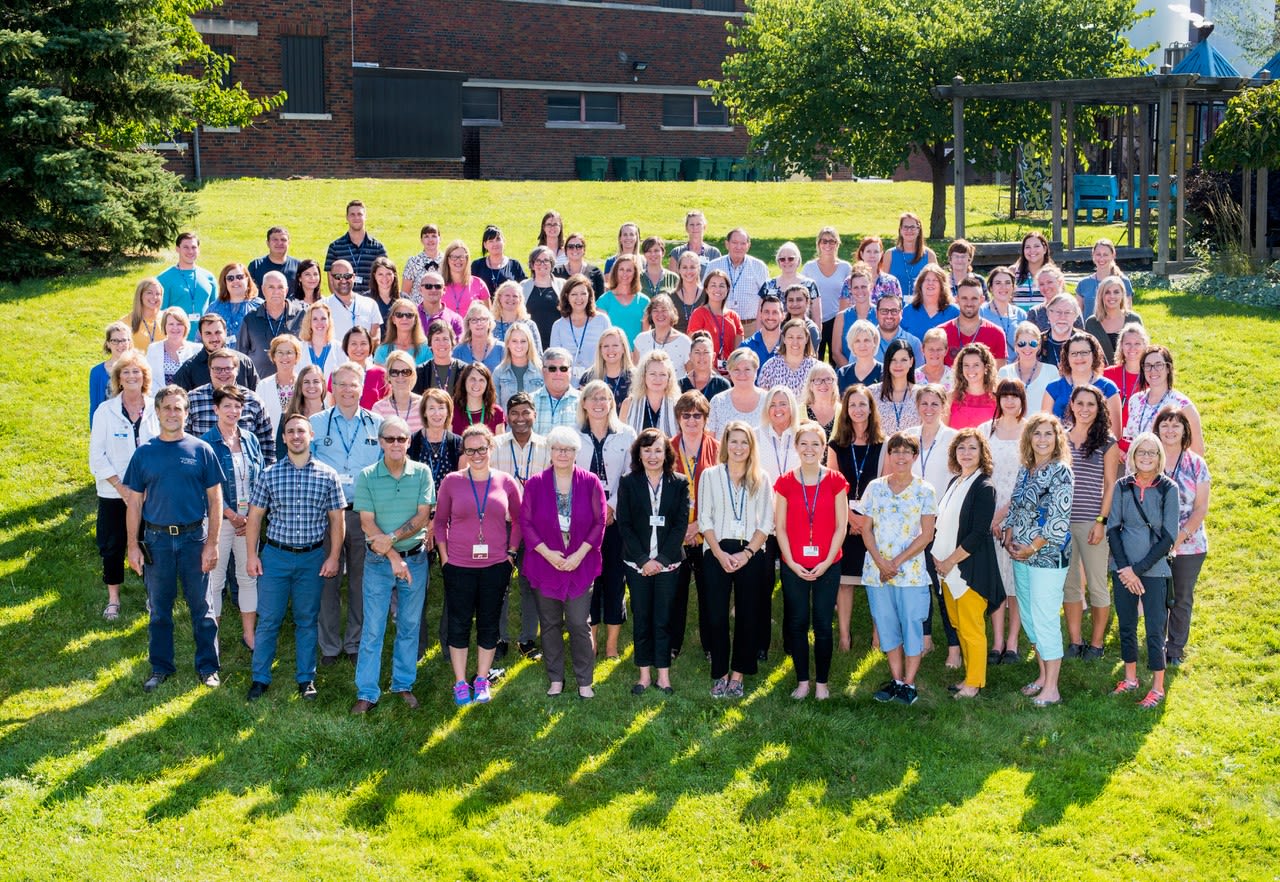 ---


When you visit Hotel Dieu Shaver you may notice signs within our facility for Prosthetics Bracing Orthotics Group (PBO Group) and Wheelchairs Seating Mobility Niagara (WSM Niagara). These two partner organizations work closely with our care teams at Hotel Dieu Shaver to provide our patients with a world-class standard of care that incorporates today's most advanced prosthetic, orthotic, bracing and mobility solutions. Staff from PBO Group and WSM Niagara actively collaborate with our care teams to ensure the devices that are prescribed for patients in our care are customized and optimized to reflect each individual's needs as they change over time.
Learn more about PBO Group and WSM Niagara by visiting their website at https://pbogroup.ca/location/pbo-niagara/ 
---
Departments at Hotel Dieu Shaver
Admitting and Switchboard
Audiology and Hearing Aid Clinic
Augmentative and Alternative Communication Clinic
Cancer Rehab
Communications and Public Relations
Environmental / Maintenance Services
Finance and Payroll
Food Services and Clinical Nutrition
Health Records
Hospitality Services
Human Resources
Rehab & Wellness Centre
Neurology
Nursing
Occupational Health and Safety
Occupational Therapy
Pastoral Care
Parkinson's Center
Pharmacy
Physiotherapy
Radiology
Social Work
Speech Language Pathology
Therapeutic Recreation
We look forward to meeting you and caring for your loved ones!