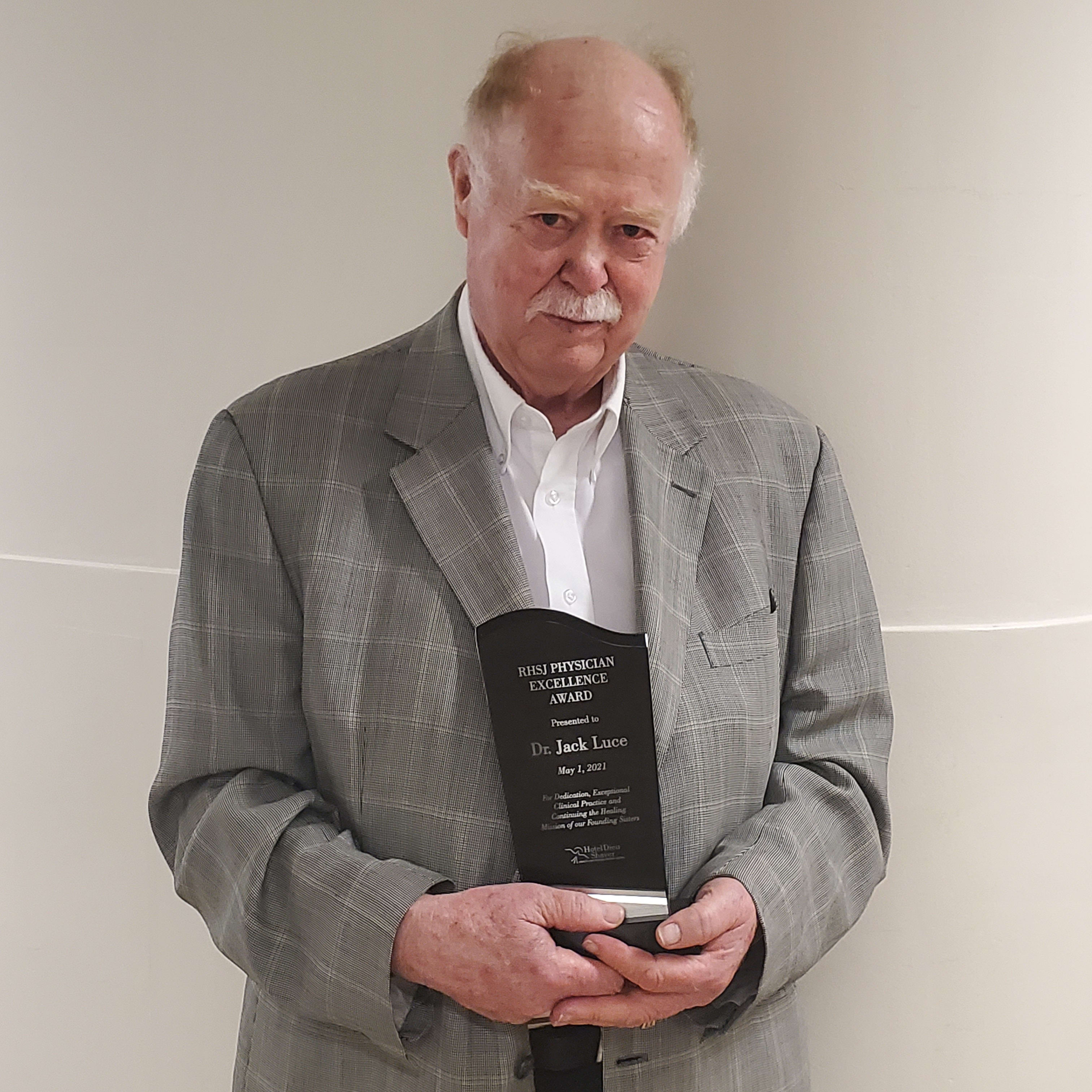 Focusing on the Mission, Vision and Values of Hotel Dieu Shaver and continuing the healing mission of the Religious Hospitallers of St. Joseph, the annual RHSJ Physician Excellence Award honours an HDS physician who demonstrates in his or her clinical practice the core concepts of Person and Family Centred Care, including dignity and respect, information sharing, participation and collaboration.

Although we were once again unable to host our annual Doctor's Day breakfast reception at the Dieu Drop-In Café this year, we are pleased to announce the recipient of the 2021 RHSJ Physician Excellence Award. We extend congratulations to each of our nominees: Dr. David Harvey, Dr. Jack Luce and Dr. Wesley Reimer.

Congratulations to Dr. Jack Luce, Chief of Staff who is most deserving of this award and recognition!

Dr. Luce's nomination highlighted his many great qualities, which have been compiled thoughtfully by HDS' Chief Nursing Officer, Jennifer Hansen. Read "Ode to Dr. Luce" here.

Please join us in congratulating Dr. Luce for this outstanding achievement!