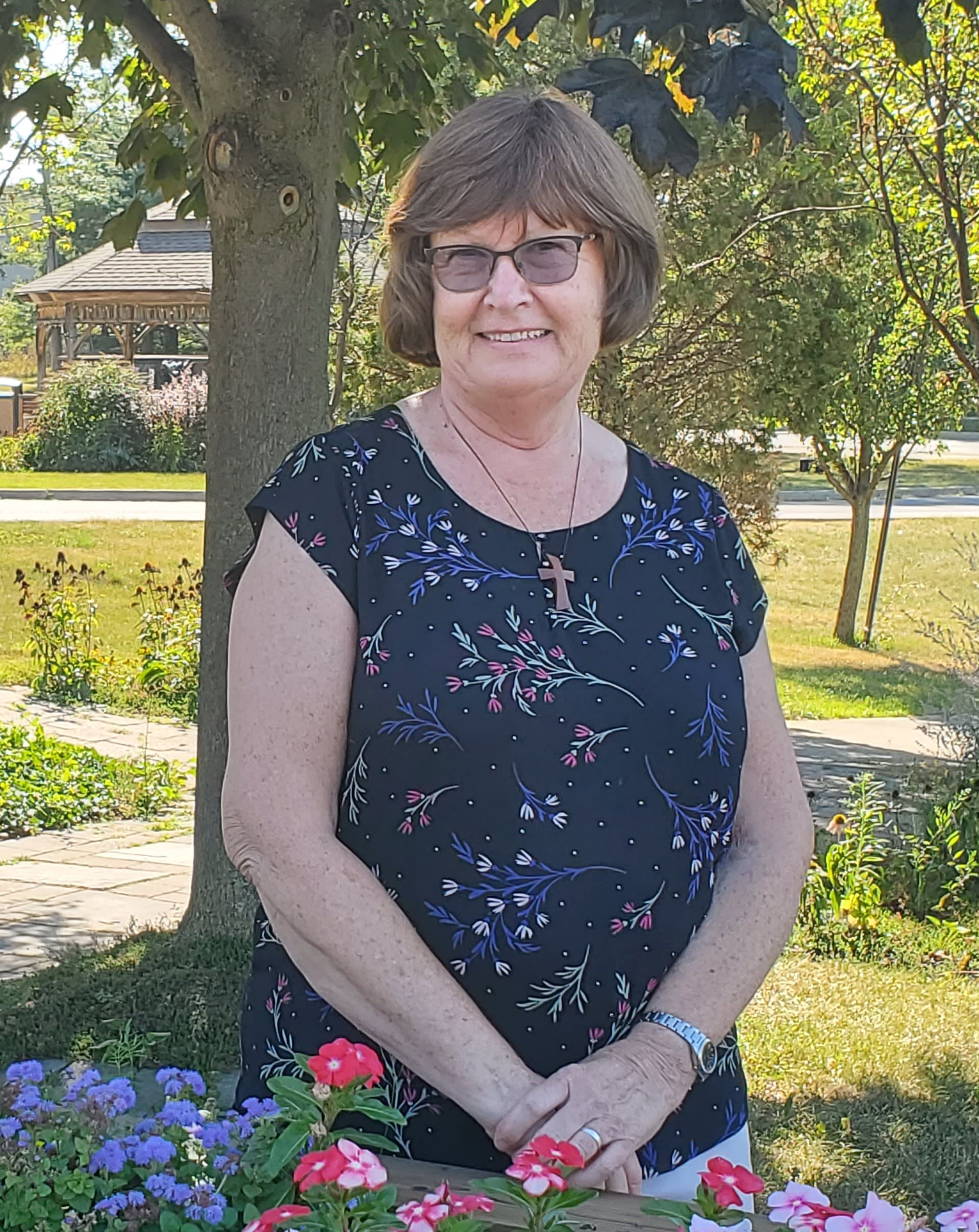 It brings us great joy and sincere honour to congratulate our dearest friend, supporter and colleague, Sister Louise Dillon, on her 40th anniversary of Religious Profession.

Sister Louise entered the Religious Hospitallers of St. Joseph (RHSJ) and made her first profession on September 19, 1981 at the St. Joseph Provincial House in Kingston, Ontario. Following her first profession, Sister Louise was missioned to Cornwall, Ontario to work in various capacities at Hotel Dieu Hospital. Soon after, in 1983, she moved to Ottawa, Ontario to attend St. Paul University studying Theology and the University of Ottawa to receive a Bachelor of Arts degree.

In the summer of 1986, Sister Louise took a unit of Clinical Pastoral Education at the Montreal General Hospital, which would then lead her to St. Catharines, Ontario. Following that summer, Sister was missioned to the Hotel Dieu Hospital on Ontario Street to serve in Pastoral Care, making her final profession back in Kingston on October 3, 1987. During her time at Hotel Dieu Hospital, she continued to take further units of Clinical Pastoral Education at Sister's of Charity Hospital in Buffalo, New York to prepare for Pastoral Ministry.

Sister Louise worked in Chaplaincy at the Hotel Dieu Hospital on Ontario Street for 19 years, becoming the Manager of Pastoral Care in 1991, until 2005.

As a result of provincial hospital restructuring the Hotel Dieu Hospital on Ontario Street was closed and the RHSJ's were asked to assume governance and management of Shaver Hospital and Niagara Rehab Centre, thereby forming Hotel Dieu Shaver Health and Rehabilitation Centre

Sister Louise came to Hotel Dieu Shaver, as we now know it, becoming the Director of Mission and Pastoral Services, where she has continued to serve in that role for the last 16 years.

During her time at Hotel Dieu Shaver, Sister Louise has made a lasting impression on so many, always providing peace and comfort to those who need it – patients, loved ones and staff alike. She is our calming hand, our reassuring voice and our supportive colleague.

Sister Louise has always kept our patients, their loved ones and her HDS colleagues close to her heart and at the top of her mind. That has never been more apparent, than these last 18 months. Whether it was music playing weekly over the intercom to boost everyone's spirits, working day and night connecting patients and families by phone and video calls when visitation was restricted or transforming the walkway from inpatient to outpatient into the "Tunnel of Hope," where families would come to see their loved ones through the glass windows, Sister graciously led by example during the most challenging of times. Sister Louise continues to display selfless dedication and steadfast loyalty as she carries on the mission of the RHSJ's in our community.
Thank you Sister Louise, for all that you do and for all that you are. You are a blessing to Hotel Dieu Shaver and to the entire Niagara community.
Please join us in celebrating Sister Louise and wishing her the happiest of anniversary's as she has influenced and touched so many lives these last 40 years. We will be celebrating Sister Louise with a Eucharist Celebration on Monday, September 20th, in honour of this very special occasion.

For more information on the Eucharist Celebration, please contact katie.stranges@hoteldieushaver.org  
---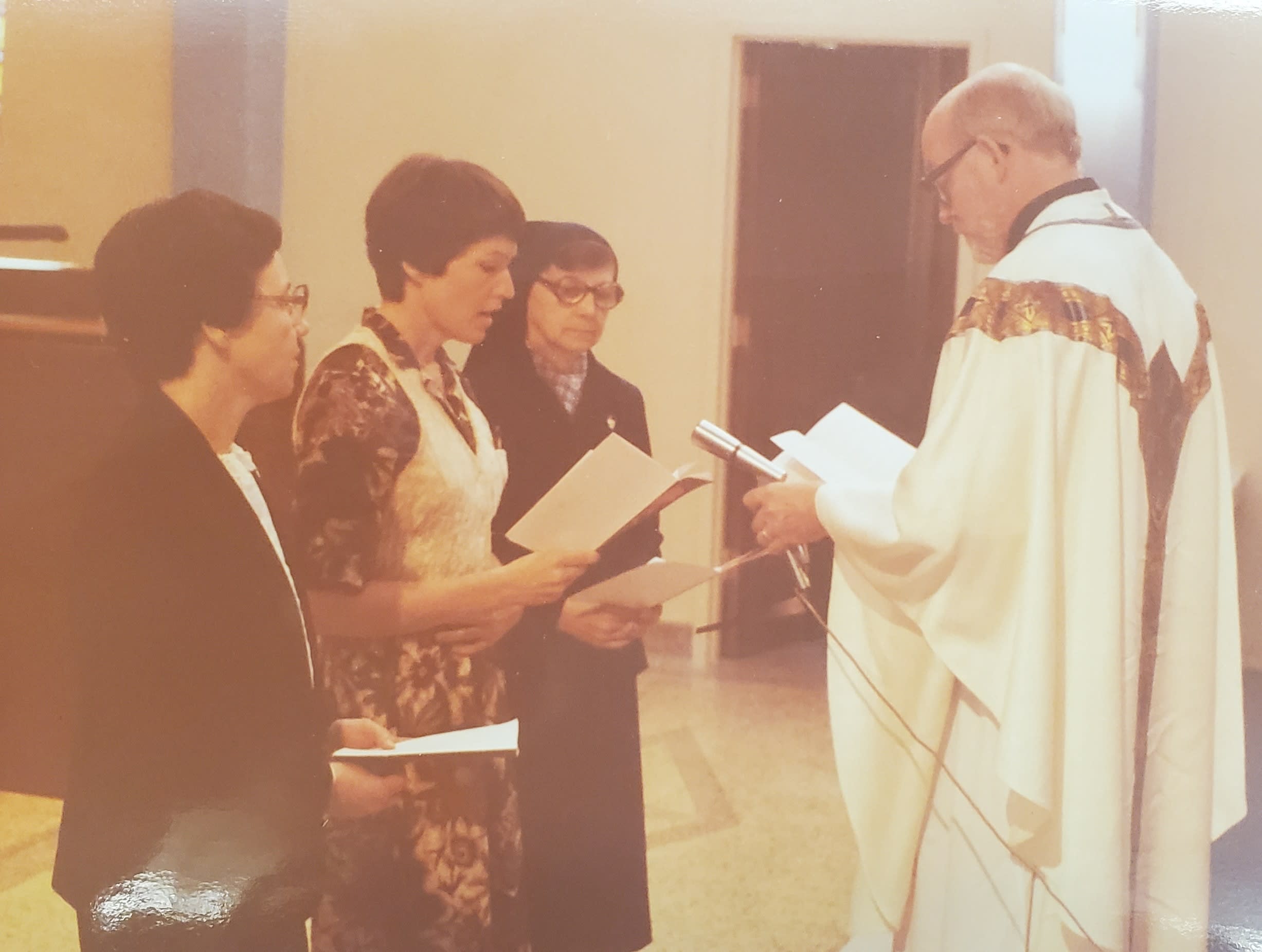 Sister Louise making her First Profession, Sept 19, 1981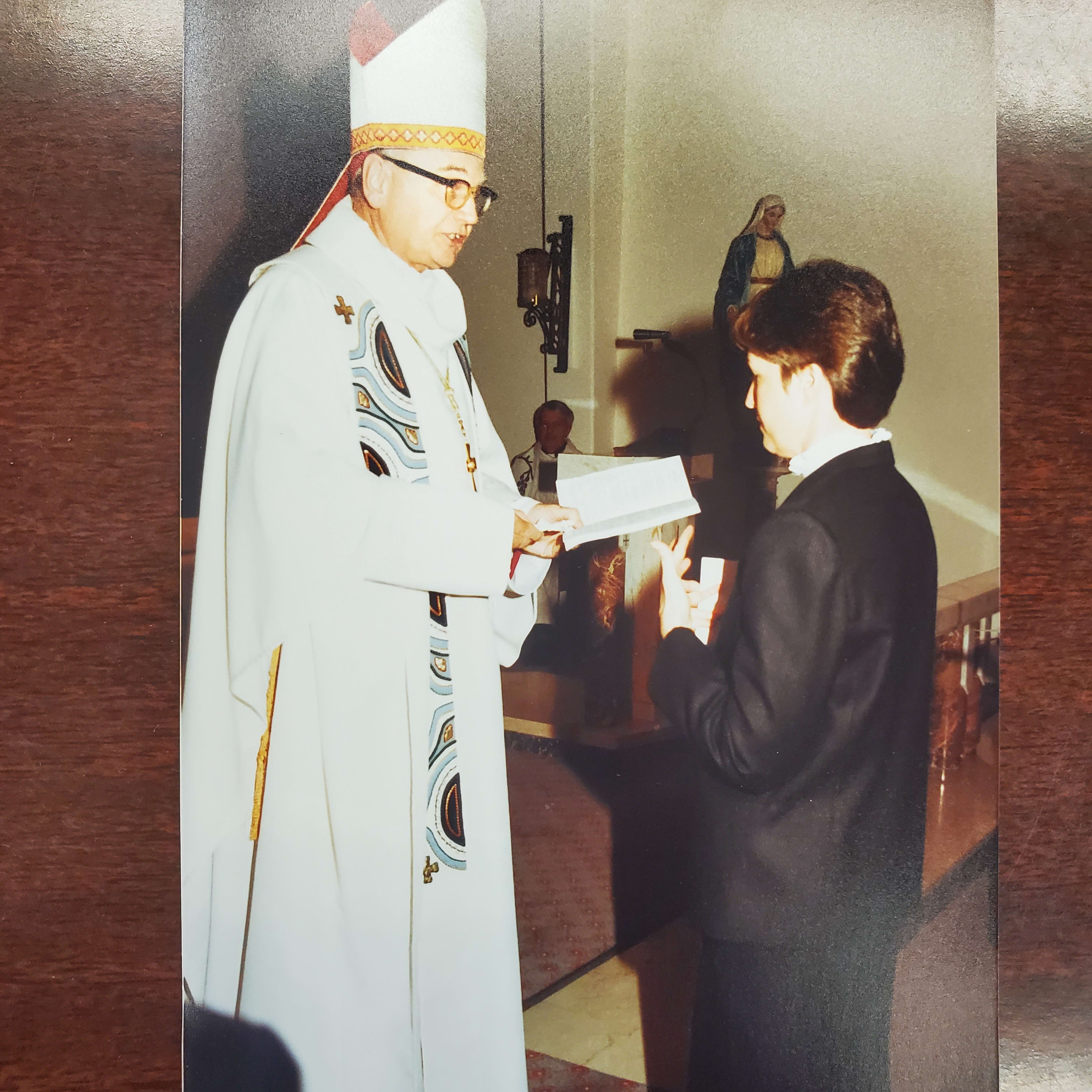 Sister Louise making her Final Profession, Oct 3, 1987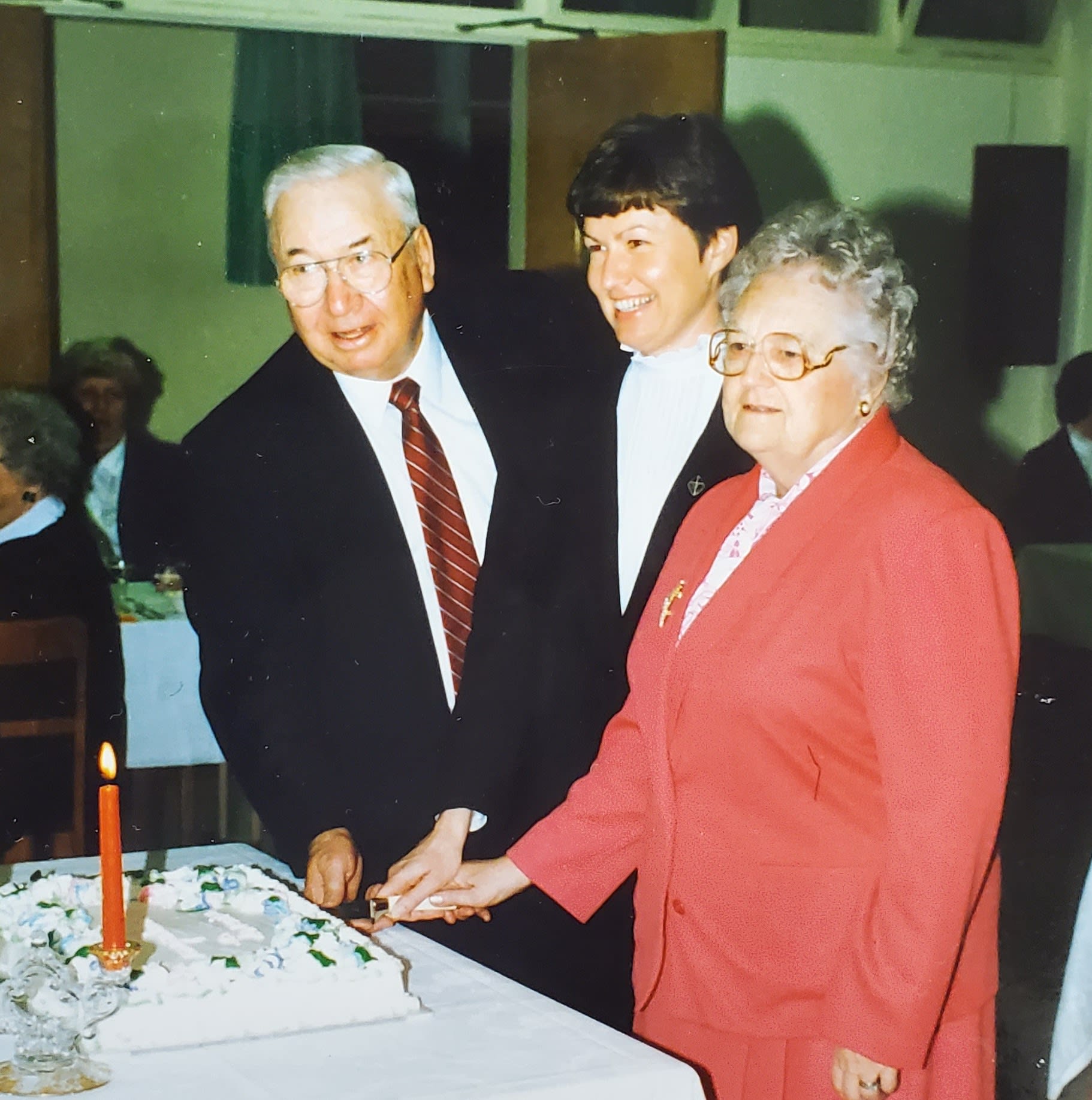 Sister Louise with her parents, celebrating her final vows
---