Three months before his son's wedding, John Livingstone had no plans for an eight-hour reconstructive surgery to repair his femur, tibia and ankle, but after a catastrophic tree accident left his right leg in pieces, he had no choice.
---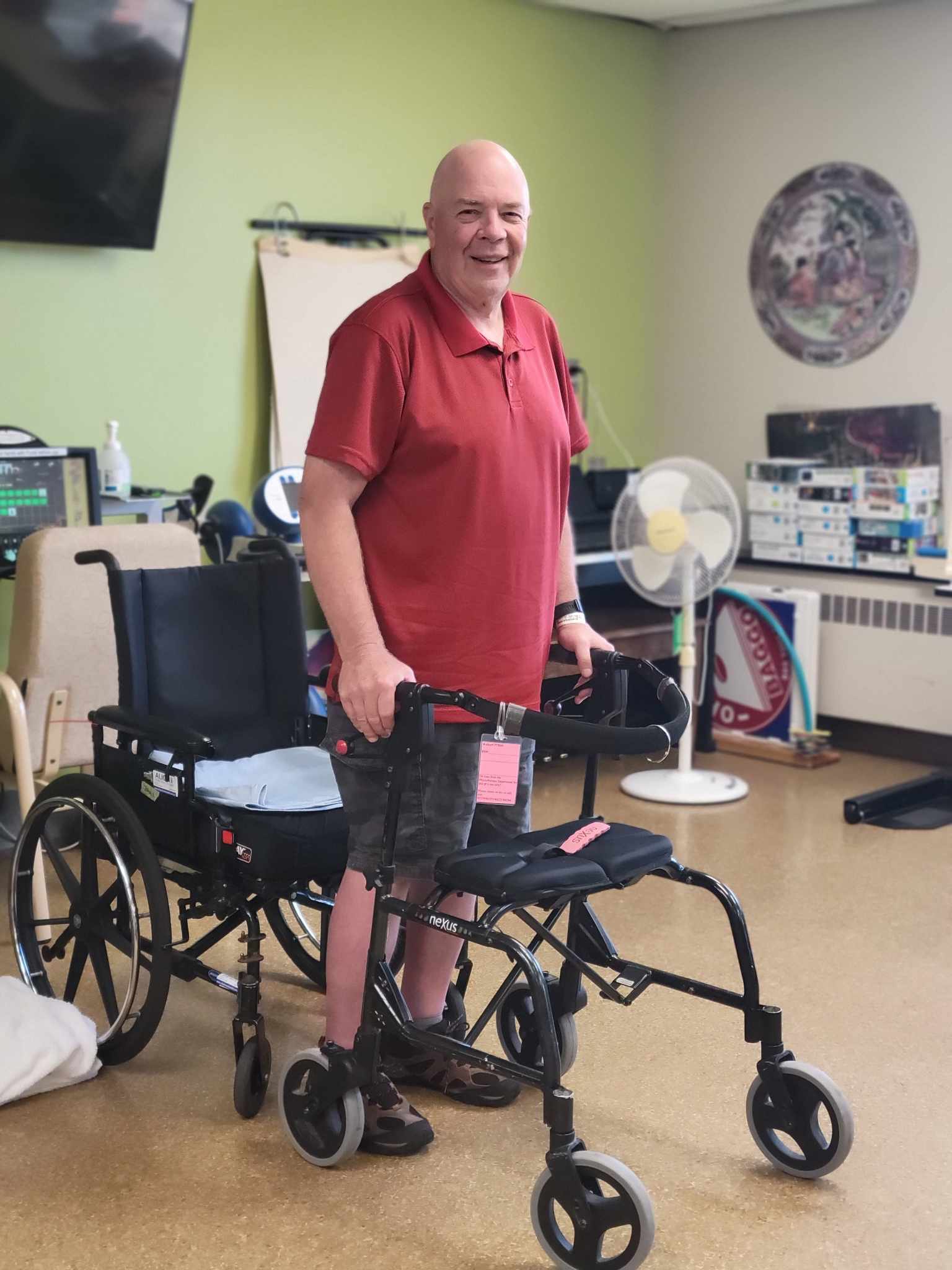 As a woodworker, Friday, April 28 was a typical workday for John. While he was hauling trees, a specific tree decided to complicate what should have been a routine job. Standing about 25 feet tall and 2 feet wide, the tree swung down and batted John up the hill they were working on.

After surgery and spending a week in acute care, John transferred to Hotel Dieu Shaver to begin his rehabilitation journey with one goal in mind, to walk in time for his son's wedding.

Unfortunately, John's rehabilitation journey at HDS was temporarily disrupted, as health complications landed him back in acute care. John finally returned to the rehabilitation hospital after 12 days and he was determined to get back on his feet.

When John began his rehab at Hotel Dieu Shaver he was non-weight bearing. His therapy team focused on maintaining his upper body strength, strengthening his left leg and focusing on safely functioning and transferring without the use of his right leg.

On June 19, John had his cast removed and was now able to place 50 percent of his weight on his foot – the next stage of his rehab journey, a stage that John is currently still in.

John worked with his therapy team Laura, Cheryl, Deanna and Alexis, re-learning how to use his ankle and regaining strength in his right leg, which was completely immobile for the past two months.

"My experience at Hotel Dieu Shaver has been excellent," said John. "I like to surround myself with positive people and I knew that Hotel Dieu Shaver had the rehab specialists that I needed."

With John's recovery finally underway and a discharge date now locked in place, there was still an obstacle he was yet to overcome. John's discharge was scheduled for July 12, two weeks before his son's wedding, and he still did not have a suit.

Prior to John's accident, he had his initial visit to the tailor, but unfortunately, his weight had decreased significantly since that visit, due to his various hospital stays and immobility. He needed to be re-measured for a new suit.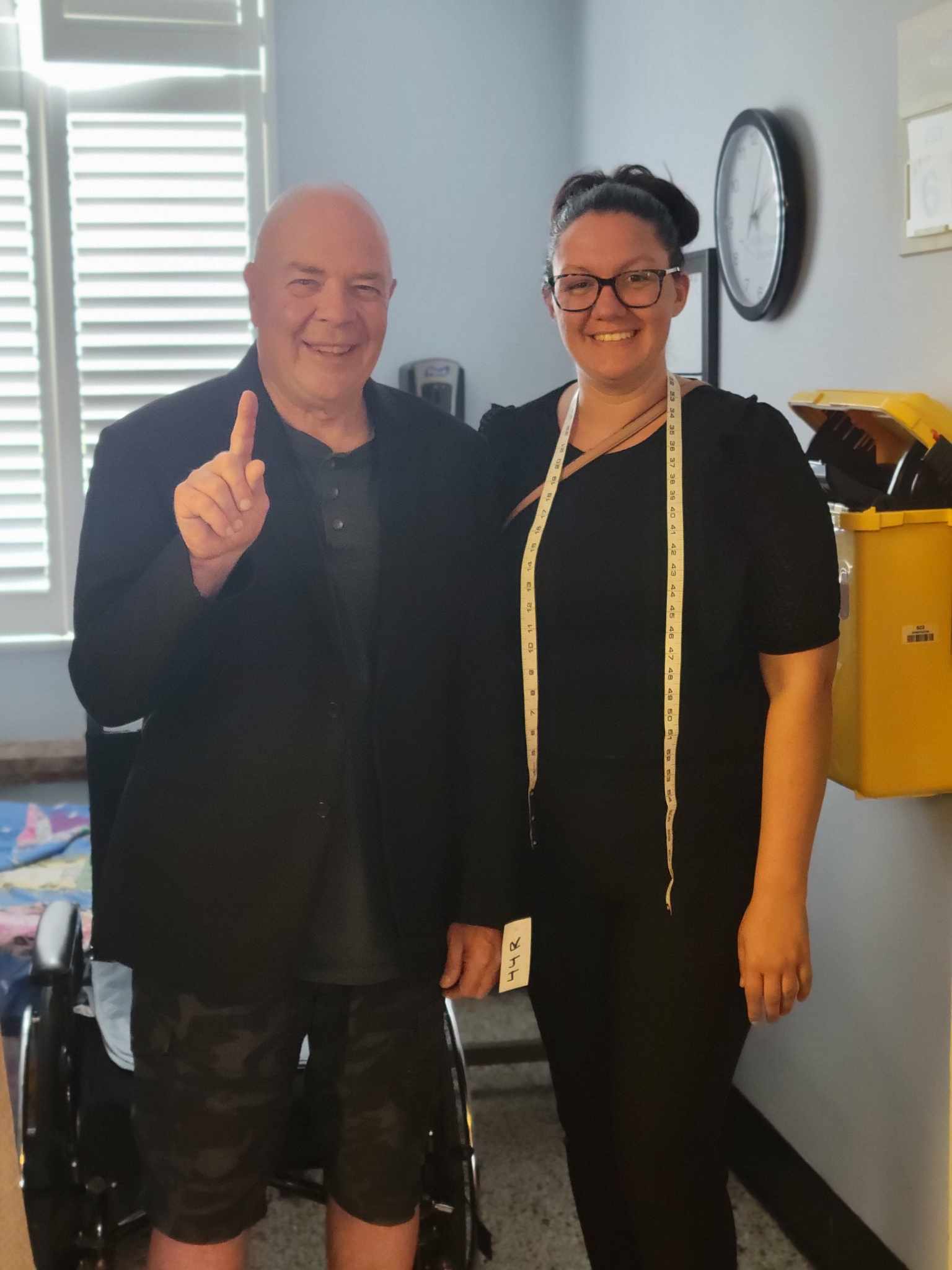 His wife, fearful that he may decide to dust off one of his suits from the 1980's, suggested he reach out to a local tailor, that may be able to accommodate him while he was in hospital. Cautiously agreeing, John picked up the phone and called Moore's Clothing in St. Catharines. Without hesitation, the store manager Brianna, grabbed her tailor's measuring tape and headed to Hotel Dieu Shaver.
"She came to the hospital to measure me for a suit and ensured it would be ready in time for my son's big day," says John.
He was baffled that this type of customer service still existed.
"At Moore's Clothing we always strive to provide legendary customer service, and I've always prided myself on delivering just that," says Brianna Russell, Store Manager, St. Catharines. "When John called and asked me if the re-fit at HDS would be possible, it just felt like the right thing to do, to help alleviate some stress for him, leading up to such a special day for him and his family."

John is incredibly grateful for the determination, motivation and expertise instilled in him by his rehabilitation team at Hotel Dieu Shaver, and for the sincere generosity of Moore's in St. Catharines, both of which ensured he would be able to attend his son's wedding, and in style.

John's rehabilitation journey is not over yet, as he heads to Hotel Dieu Shaver's outpatient orthopedic program to continue to build strength and regain mobility

"What Hotel Dieu Shaver has is the best in Niagara," says John. "And because I wanted the best for myself, I committed my rehabilitation journey to the team at Hotel Dieu Shaver."
---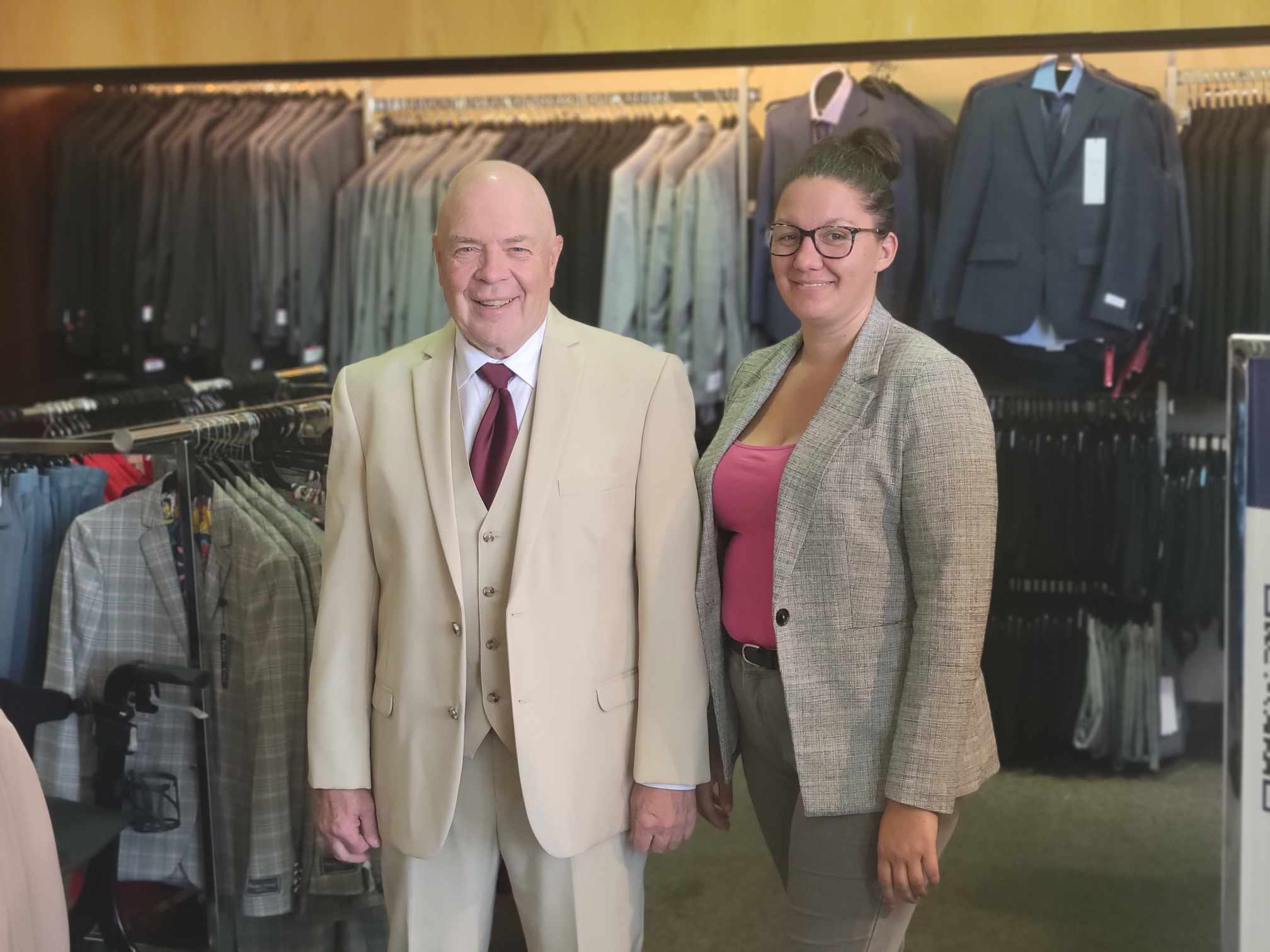 John picking up his suit from Moore's Clothing in St. Catharines with Store Manager, Brianna on July 19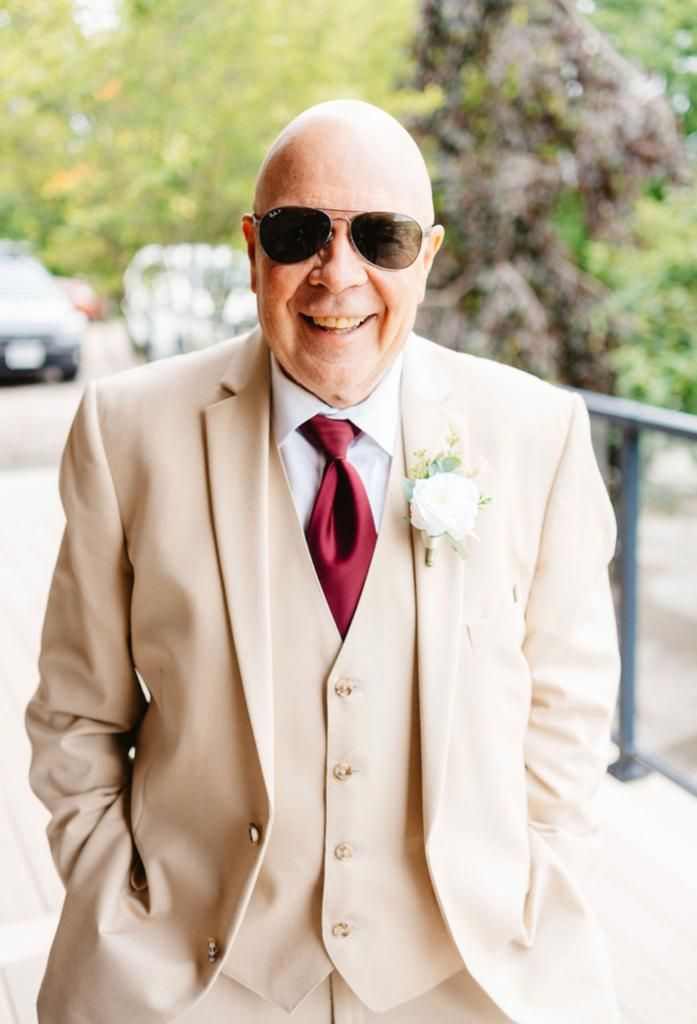 John at his son's wedding in his new suit on July 28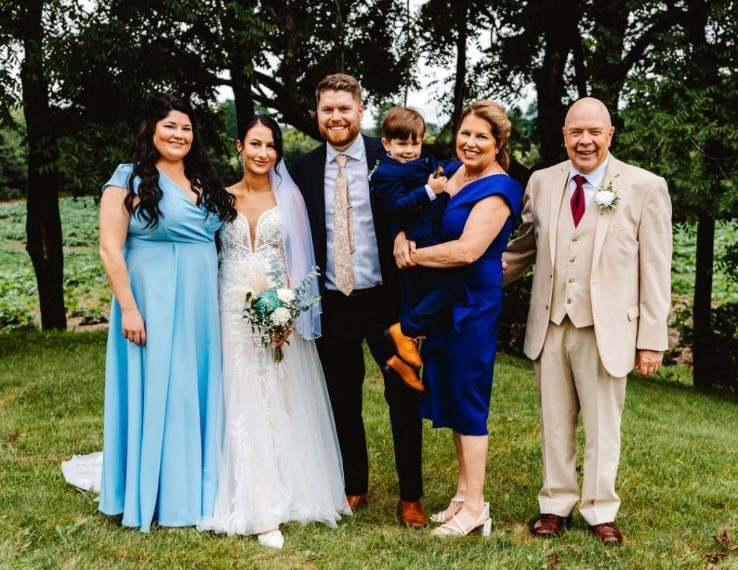 John and family