HDS Capital Expansion - New Beds
As the only rehabilitation hospital in Niagara, Hotel Dieu Shaver provides all inpatient and outpatient rehabilitation services to those residing throughout the Niagara Region, including all communities spanning from Fort Erie to Grimsby.  Hotel Dieu Shaver prides itself on providing a delivery system worthy of our patients' and families' trust, coupled with our dedication to ensure those living in our communities will have access to the programs and services that will optimize their recovery and quality of life.


On February 8, 2019 after 11 years of identified need, the Province of Ontario announced a $500,000 planning grant to allow Hotel Dieu Shaver to plan for an expansion of rehabilitation beds in Niagara.  The planning grant is a response to the need to address the significant challenges Hotel Dieu Shaver faces with its current outdated infrastructure and its desire to best meet the growing demands for rehabilitation in the Niagara Region. The proposed expansion of rehabilitation services will enhance the government's commitment to reduce hallway medicine and provide a seamless continuum of care as patients are better able to transition home and back into the community.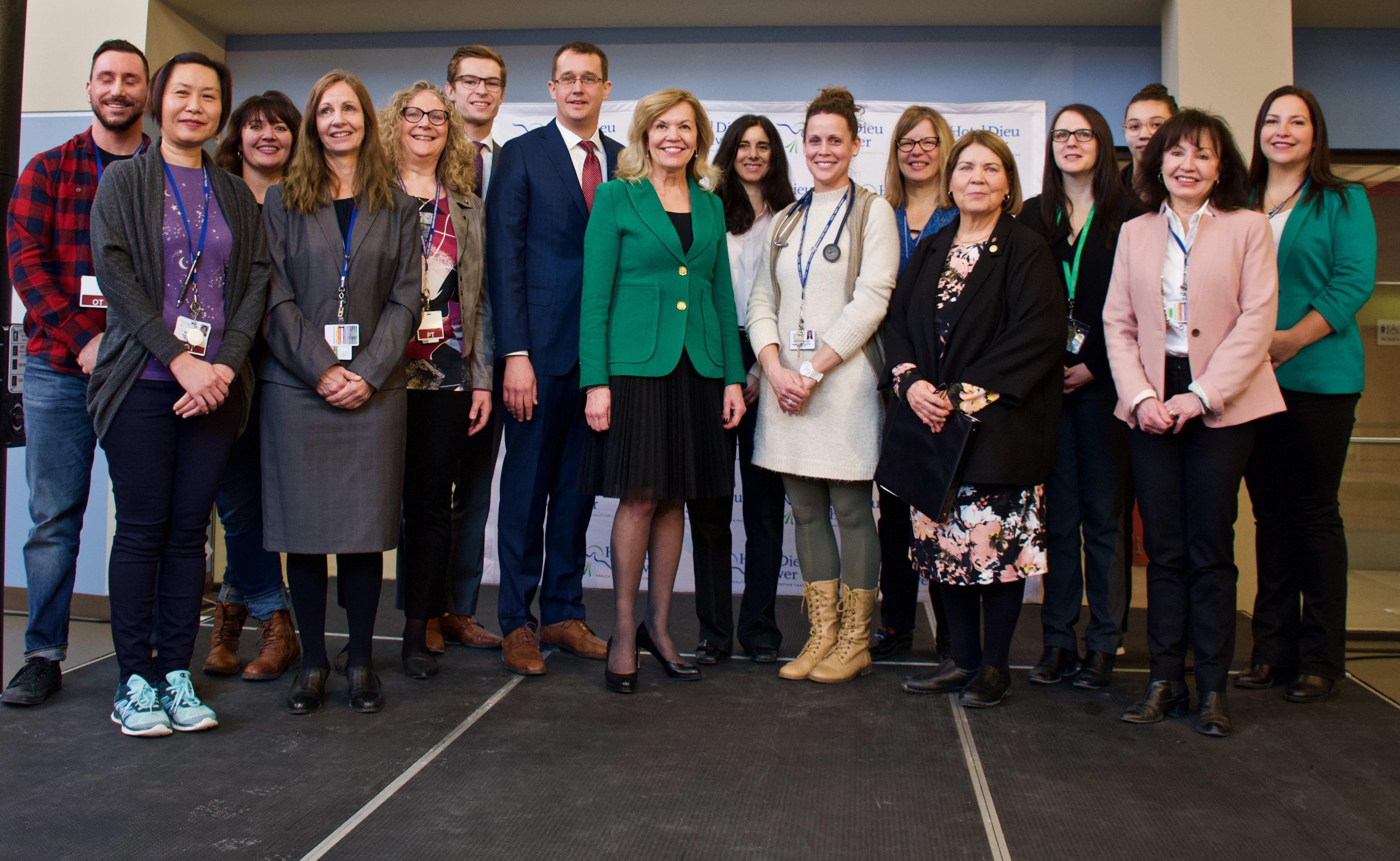 CLICK HERE for more information on Hotel Dieu Shaver's Capital Expansion Proposal to the Ministry of Health and Long Term Care.

Help us demonstrate to the Province of Ontario that a Capital Expansion of new beds at Hotel Dieu Shaver is a priority in Niagara.

Please fill out the form below.
Do you have a question or want to leave a comment about the plan to build additional beds at Hotel Dieu Shaver? Please submit it below and we'll respond via e-mail. We welcome your feedback as we continue to work with the  community on planning for the future of rehabilitation in Niagara.