Marketplace
---
Here at Hotel Dieu Shaver we provide our rehabilitation patients the opportunity to practice every day routines in the safety of our hospital.  Trained occupational therapists teach patients the safest and most effective techniques for performing daily tasks to build on the skills they need to live independently and to prevent re-hospitalization in a simulated marketplace. The patients participate in a shopping experience to relearn daily living skills needed to safely and confidently transition back to their home and community.

The Marketplace helps patients use their Occupational Therapy skills when grasping various-sized items and Physiotherapy skills when navigating the aisle and reaching for the products at multiple levels. Items are weighted to actual scale to closely simulate the experience of being in a real store.

Physical Therapists, Occupational Therapists, and speech pathologists utilize this room daily because of the variety of tasks that can be performed. Some of the common physical tasks include dynamic balance activities such as pushing a shopping cart, carrying a shopping basket, reaching for objects on high shelves, reaching for objects on low shelves, reaching for objects at the back of shelves, opening the glass door and selecting items from the fridge/freezer, picking up heavy or bulky objects, retrieving items from a shopping cart and placing them on the counter, bagging items, and carrying bags out of the store. Some of the common cognitive tasks include creating and executing a shopping list, locating difficult-to-find items, reading labels, calculating totals, money management, staying within a budget, using memory strategies to recall short lists of items, and identifying obstacles and safety hazards.
---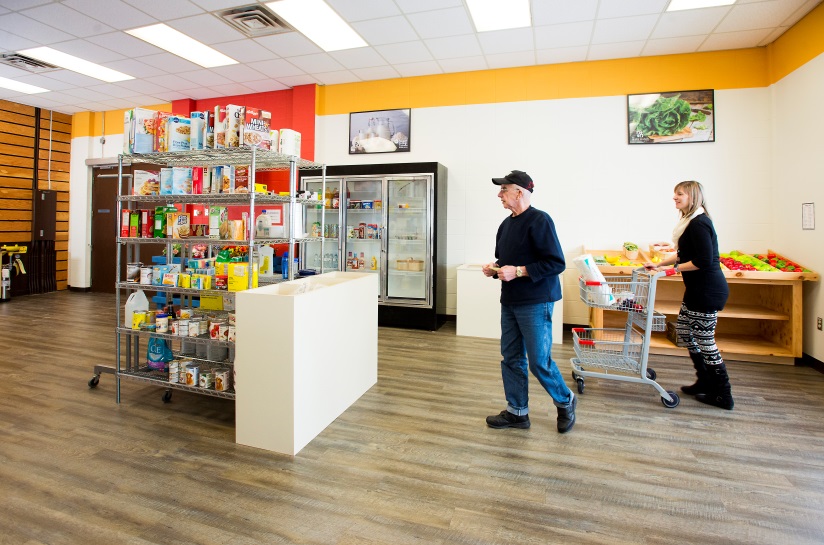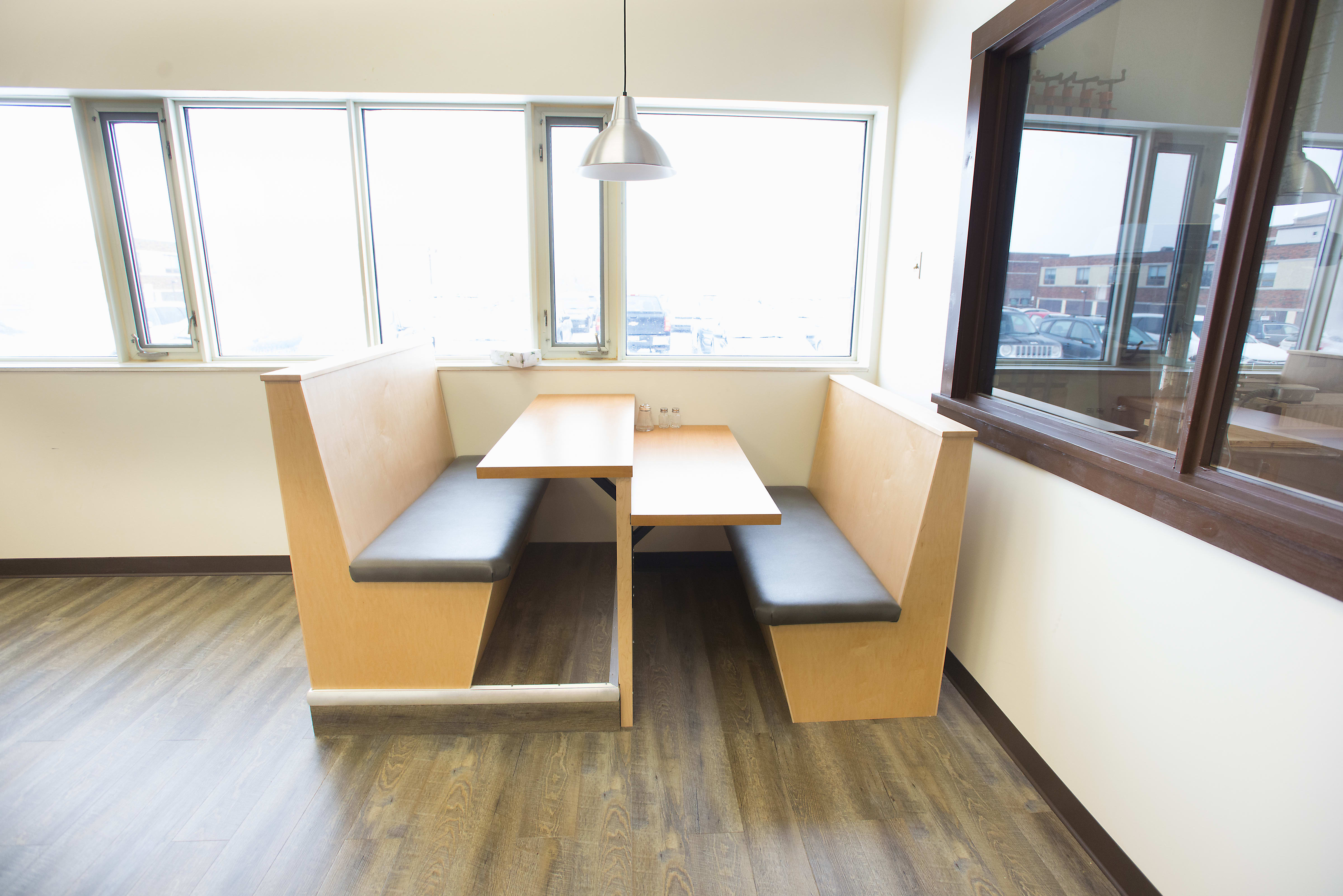 ---
The restaurant booth located within the Marketplace is another aspect of therapy with a variety of applications depending on the patient's individual needs or preferences.

Physical tasks include getting in and out of a booth with limited space, reaching across the table to receive food from a server, and identifying a space to place any necessary assisstive devices (ie: walkers, wheelchairs, canes, etc) while at the booth. Common cognitive or communication tasks include reading a menu, making menu choices that consider dietary restrictions or special needs, communicating with wait staff, verbalizing an order, participating in conversation and socialization during a meal, estimating a bill, calculating a tip, and time management.
---
Take a short tour of our Marketplace